Red Bull Team BDA member Mackenzie Cooper helped his St. Mary's College of Maryland sailing team earn a berth at the Intercollegiate College Sailing Association [ICSA] Team Racing National Championship with a second place finish at the MAISA Team Race Championship for the Capt. Prosser Trophy this past weekend.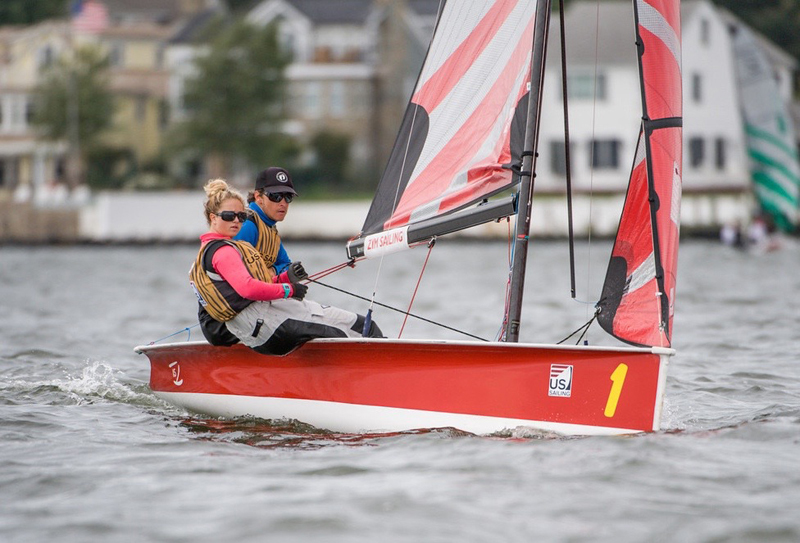 The St. Mary's three boat team ended the regatta with an identical 13-1 record with defending champs, Georgetown University. The two teams met twice during the regatta and each team recorded a win leaving a tie. A final sail-off for the podium took place between Georgetown and St. Mary's with Georgetown taking the win and the championship.
The top four teams – Georgetown, St. Mary's, Old Dominion and Navy will move forward to the National Intercollegiate Team Racing Championships in San Diego in June representing MAISA, the mid Atlantic division.
The St. Mary's team included skippers Mackenzie Cooper, Alex Curtiss, Markus Edegran and Chase Quinn. Crew support came from Shelby Jacobs, Mariah Leffingwell, Kaitlyn Noreen and Greer Wattson.
The regatta was sailed at Old Dominion University on the Elizabeth River in FJ dinghies. Unable to race on Saturday due to high winds, the division championship came down to one day's racing on Sunday.
Bright, sunny skies with 8-11 knots of breeze starting from the north led to a successful day with a total of 57 races being completed.

Read More About