The National Museum recently launched its latest publication, Thomas Hurd, RN & His Hydrographic Survey of Bermuda, 1789–97.
The author of the book, Dr. Adrian Webb, was unable to attend the presentation of the book, but two descendants of Lt. Hurd came from Canada and four of his colleague, Lt. Andrew Evans, RN, came all the way from Australia. Bermudian Margaret Hallett, another descendant of Hurd, was also in attendance.
A number of descendants of the James "Jemmy" Darrell family attended the launch of the book on Thomas Hurd's epic survey of the Bermuda reefs in 1789–97.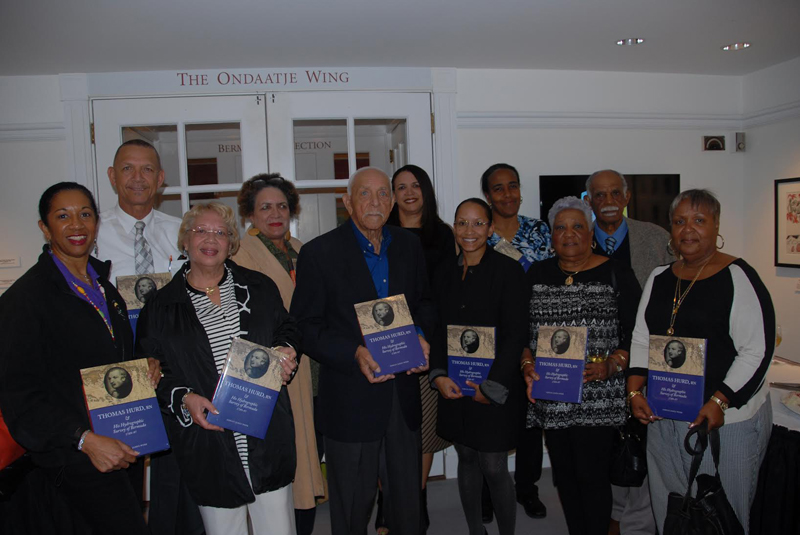 The Royal Navy men worked with a number of local men on the great survey of the Bermuda reefs, including the pilot, James "Jemmy" Darrell.
Because of his outstanding work, Hurd worked with the station Admiral and the Governor to obtain Darrell's freedom from slavery, which was accomplished. There is now an annual celebration at St. Peter's Church to commemorate Jemmy Darrell and the 2016 iteration takes place this Saturday, April 16, at 5pm.
Dr. Adrian Webb and Dr. Edward Harris admire the original map of the Hurd Survey, which measures 13 by 7 feet and had never been copied until one was made for the National Museum of Bermuda five years ago.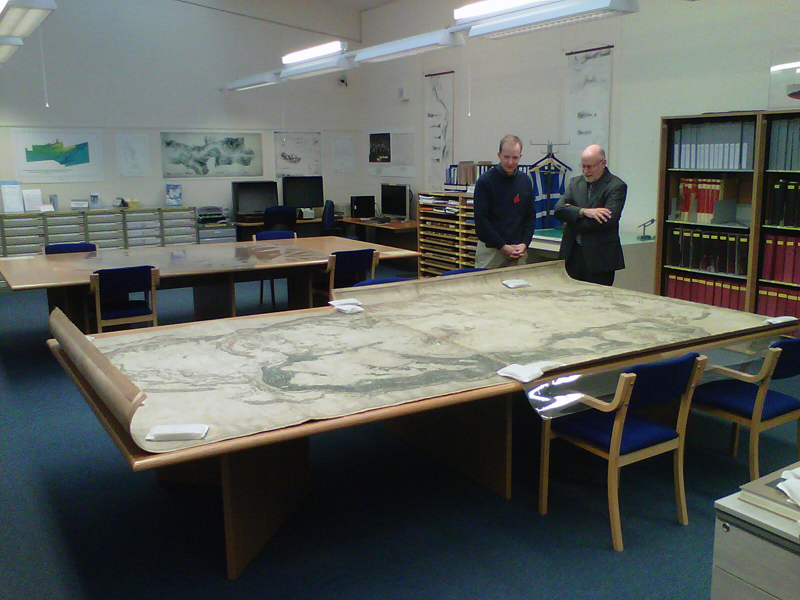 Rounding out the descendant families at the book launch were a dozen Bermudians who are members of the Jemmy Darrell family, who attendance at the reception was organised by Rev. Erskine Simmons of the Friends of St. Peter's.
The Hurd survey, which was created with the considerable help of local participants is considered to be one of the finest masterpieces of Royal Navy hydrographic work and is now housed at the National Archives in London.
In the view of some historians, since the land was also surveyed, the Hurd Map is one of the most important historic charts and maps of Bermuda, but was unknown to the island until Dr. Webb brought it to our attention five years ago.
The book was sponsored by another Darrell family, being the three daughters of the late Albert "Bert" and Joan Darrell.

Read More About
Category: All, Entertainment, History