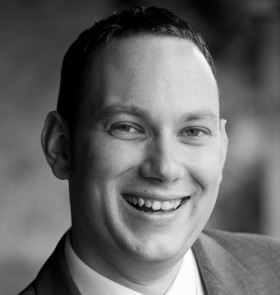 Hamilton Underwriting Limited, the managing agency of Lloyd's Syndicate 3334 and the Lloyd's operations of Hamilton Insurance Group, announced today [April 12] that Daniel Prince has been hired as Head of Professional Indemnity.
Reporting to Deputy Active Underwriter and Head of Professional Lines Stuart Quinlan, Mr. Prince will be responsible for developing a broad range of specialist professional indemnity products, insuring clients of any size and across a wide range of sectors, and will write an international portfolio of primary and excess business on both a lead and follow basis.
"We're assembling a first-rate group of underwriters at Syndicate 3334, and Dan represents another fine addition to Stuart Quinlan's Professional Lines team," said CEO Dermot O'Donohoe.
"We've come a long way since acquiring our managing agency and syndicate just a year ago. The talent and expertise at Hamilton Underwriting Limited are serving us well as we continue to build a diversified platform at Lloyd's."
Mr. Prince joins Hamilton Underwriting Limited from Barbican where he was Underwriting Manager, Professional Indemnity. Prior to Barbican, Mr. Prince was Financial Lines Manager [City & Croydon] at Zurich after two years as Senior Market Underwriter. His experience also includes six years as an underwriter at Travelers.
Mr. Prince holds a Bachelor of Science [Hons] degree in Economics and Finance from the University of Southampton, Southampton, United Kingdom. He is an active member of various professional organizations, including his position as Chairman of the International Underwriting Association's [IUA] Professional Indemnity Forum.

Read More About