[Written by Talbot Wilson]
If you are entering the 2016 Newport Bermuda Race, think about entering the New York Yacht Club 162nd Annual Regatta presented by Rolex in Newport and the Royal Bermuda Yacht Club Anniversary Regatta capping off Bermuda Offshore Sailing Week for the visiting yachts and local Bermuda boats alike.
Take the Onion Patch Challenge. This three-event series is a tough triathlon of diverse yacht racing that offers individual yacht competition plus competition among three-boat teams.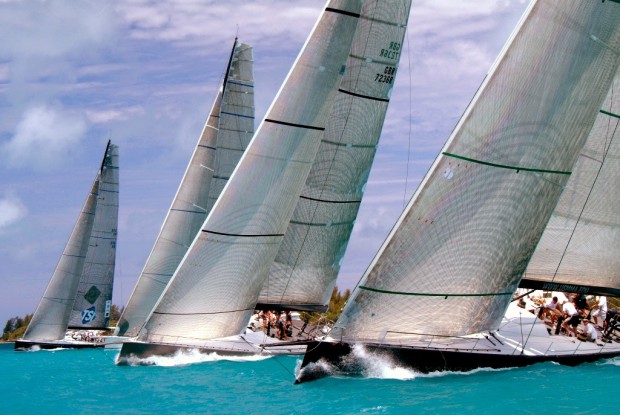 The Onion Patch "Notice of Series" and access to the entry portal for the series are now available on the Onion Patch Series website.
Each of the three events must be entered from that event's entry system on their own event websites: New York Yacht Club 162nd Annual Regatta & Royal Bermuda Yacht Club Anniversary Regatta.
Yachts not sailing the entire series may choose to race the NYYC Regatta June 11-12 as a warm-up for the ocean race. Yachts and crews wishing to enjoy sailing Friday June 24th on the Great Sound in Bermuda, the 2017 America's Cup site, may enter the RBYC Regatta in either the traditional or Navigators Race format.
Two levels of competition are offered. Choose high-level, windward-leeward racing in the 'traditional' Onion Patch Series or less-intense competition in Newport and Bermuda with racing around government marks and set buoys in the Onion Patch Navigators Series. Boats must qualify for each of the events in the series under the individual event's rules.

Read More About