The Bermuda Inline Hockey Season continued at the PCC Hockey Rink, with 34 goals scored in a double header.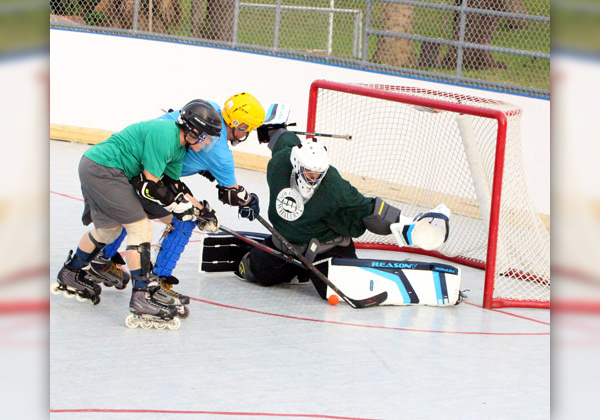 Houston Aeros 7 New England Whalers 8
Matthew Benson scored four times to lead the New England Whalers to victory, Cameron Poland and Adam Mattatall both added two goals each. The Houston Aeros got a hat-trick from Christopher Jackson, they also got 2 goals from Greg Van Der Made, while Jeff Morash and David Provost both added a goal each.
Phoenix Roadrunners 10 Indianapolis Racers 9
The Phoenix Roadrunners earned a hard fought 10 – 9 win over the Indianapolis Racers with the two teams scoring 7 goals in the final Period. Jeremy Estey's 5th goal of the game came in the final minute for the Phoenix Roadrunners, Ryan Sulley added 2 goals, while Ryan Wilson, Bill Calko and Shannon Goose all scored a goal each. Mathieu Desjardins scored 4 goals for the Indianapolis Racers, while JM Tremblay added a hat-trick and Scott Ferguson scored twice.

Read More About