Logic and the Bermuda Cricket Board announced that the Logic Premier Division 'Player of the Week' is Allan Douglas Jnr of St. David's CCC and the Logic First Division 'Player of the Week' is Amari Ebbin from Warwick Workmen's Club.
"In the match against Southampton Rangers Allan scored 122 runs ensuring that St. David's would post a very competitive total of 294. He then bowled 7 overs for only 31 runs helping to restrict Rangers to 154 runs," the BCB said.
"Amari scored a match winning 92 not out of his team's total of 212 which was instrumental in securing his team's first victory in the 2016 season."
The  Logic Player of the Week Awards were presented by Alan Smith, the Logic Communications Assistant General Manager.
Amari Ebbin, the Logic 1st Division Player of the Week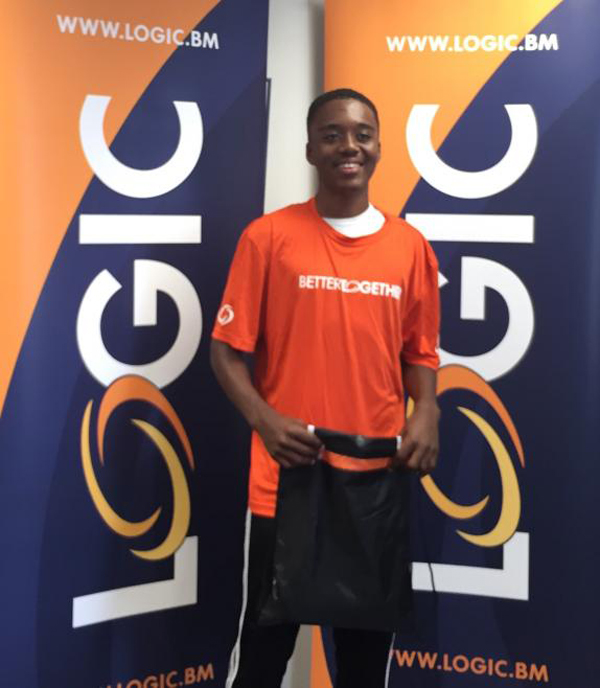 As at June 9th, the Logic 50 Overs Premier Division League standings are:
St. David's – 56
Bailey's Bay – 50
Western Stars – 27
Rangers – 18
Cleveland – 14
Willow Cuts – 2
The Logic 50 Overs First Division League standings are:
Devonshire – 44
St. George's – 37
Flatts – 27
Warwick – 13
Somerset – 12
PHC – 1
Somerset Bridge – 1
The awards are the result of a partnership between Logic and BCB working to strengthen camaraderie and a family atmosphere through sports and communications.

Read More About