[Written by John Rousmaniere]
The Newport Bermuda Race's international race course has long attracted sailors and boats from many countries. The 185-boat entry list in early June included sailors from 23 countries and 21 boats with non-US sail numbers. Fifty-five of the crews included sailors from outside the USA.
The Chinese crew on the J44 Spirit of Noahs from Noahs [Shanghai] Sailing Club, [Left to right] Zhang Minhang, Cao Zhongqiu, Yi Xiaobin, Chen Fulin, Lin Songmin, Dong Qing [skipper], Lin Zhiwei, Zhu Bao, Yuan Shuai, Yang Longshen. Photo: Barry Pickthall/PPL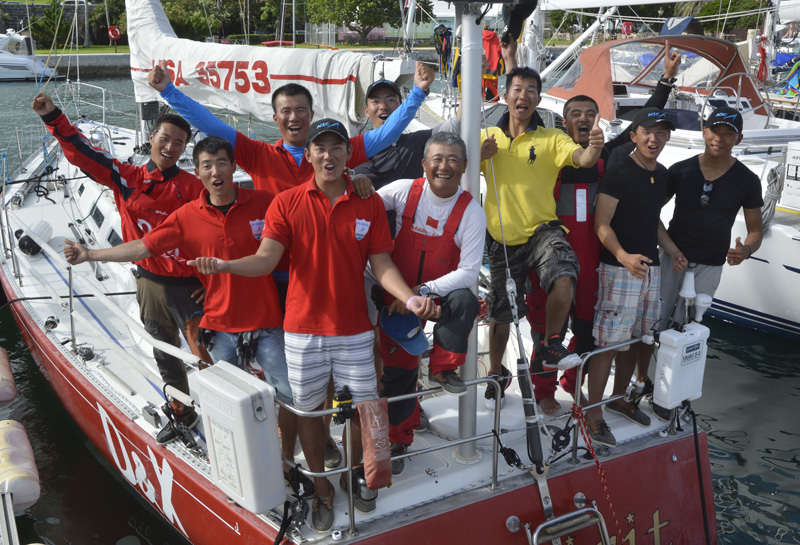 This year the race had its first-ever Chinese entry, Spirit of Noahs[sail number CHN 323]. A J-44 chartered from the Massachusetts Maritime Academy, the boat was sailed by 10 experienced Chinese sailors from Noahs Sailing Club, described as the first professional team based in Shanghai.
Last October, Team Noahs raced in the Audi China Coast Regatta in Hong Kong and then in the Audi Hong Kong to Vietnam Yacht Race. In December, the team competed in the Rolex Sydney Hobart Yacht Race in their very own TP 52.
Spirit of Noahs skippered by Dong Qing at the start of the Newport/Bermuda Race . Photo: Barry Pickthall/PPL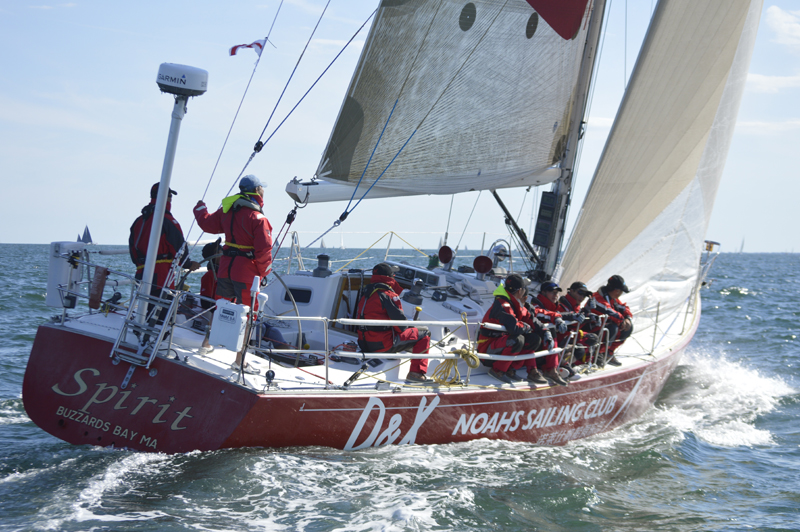 Assigned to Class 8 [St. David's Lighthouse Division], the team sailed west after the start and found a 25-knot breeze that soon died as high pressure moved in.
Spirit of Noahs was mostly becalmed for 22 hours with a 2-knot head current before getting going again. Along the route three sails tore. Team Noahs corrected out to ninth in her class.
Interviewed in Bermuda, skipper Dong Qing, speaking through a translator, said that he and his crew were much impressed by the Bermuda Race, which he described as "a very good race, full of challenges."
He looked forward to racing to Bermuda again. When they return to China, Team Noahs will be at a training base where they will practice for the next Sydney-Hobart.

Read More About