The UK's Telegraph has named Bermuda as the world's most expensive country, ranking it above second place Switzerland and third place Bahamas.
Their article is accompanied by a photo of a beach, with a caption saying: "Bermuda: those beautiful beaches come at a high price."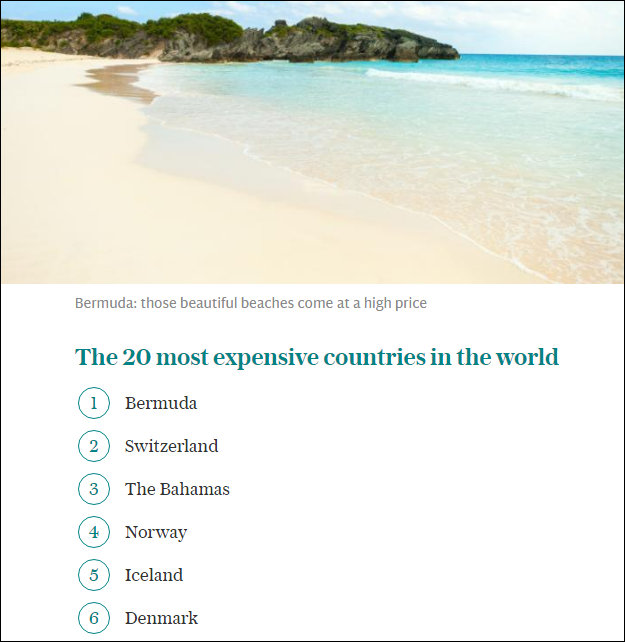 Bermuda's ranking is based on the island's cost of living index of 133.68; Norway and Iceland round out the top 20 list's top five entries.
The article said, "The most expensive place to live, meanwhile, is Bermuda – a British Overseas Territory – which has a cost of living index of 133.68.
"Switzerland, The Bahamas, Norway and Iceland complete the top five, while the UK comes 12th, and the US 21st."
Read More About