During the BPSU's 24th Annual Education Awards Ceremony on Thursday, the Education Committee of the Bermuda Public Services Union presented 12 recipients with education awards.
Since 1993, the BPSU have been offering scholarships to its members and their dependents for both local and overseas education. This year, six awards of $1,500 were given for local education and 6 awards of $3,500 were given for overseas education.
Chairman of the Education Committee Kevin Grant, along with Acting President Linda Mienzer, reiterated the strong support and commitment of the Executive and officers of the BPSU to provide education opportunities for members and their dependents.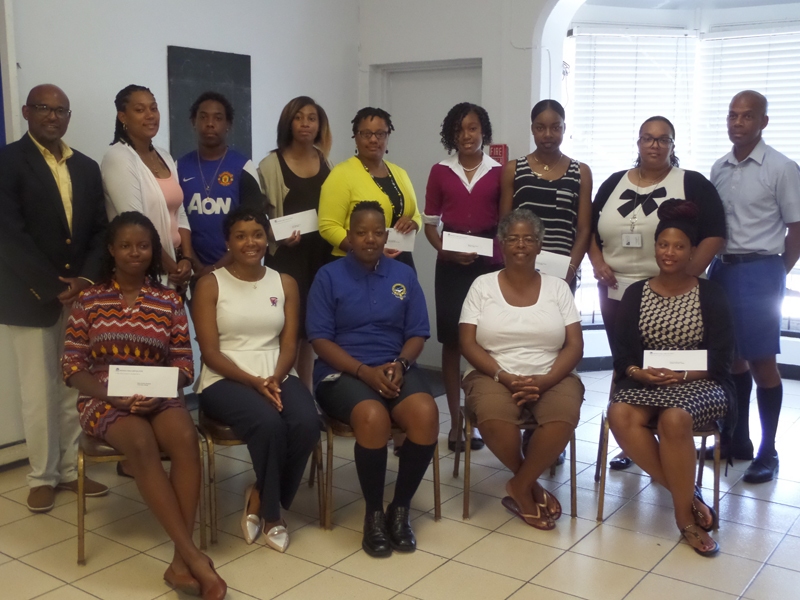 Overseas Education Award Recipients:
1. Teshay D. Gibbons
2. Erin M. Fleming
3. Chae Hollis
4. Azzi Mayes
5. Jessica Tannock
6. Che-Lei Trott
Local Education Award Recipients:
1. Samara I. Brown
2. Azaryah Edwards
3. Aquilah Fleming
4. Latreece D. Fray
5. Holly Ricahardson
6. Cyrelah. J Somner

Read More About