[Updated with video] Docksiders on Front Street is the scene of celebrations this evening [July 6] as football fans are celebrating Portugal defeating Wales in the Euro 2016 semi-final to earn a place in Sunday's finals.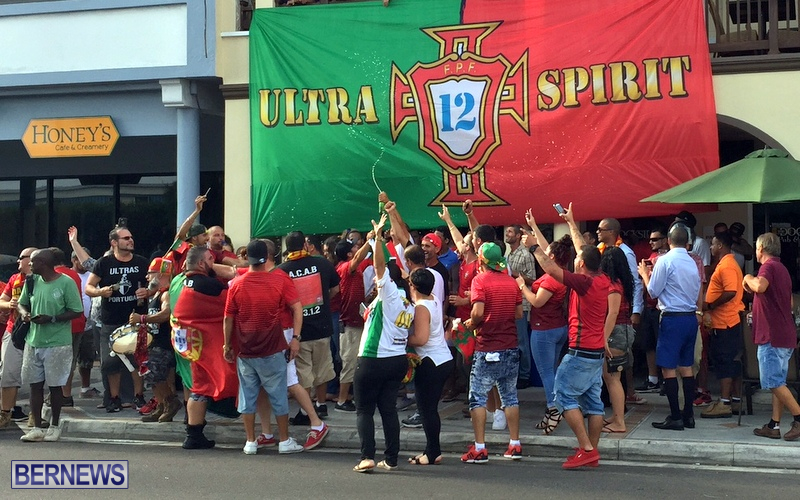 The two teams went into the half time break tied 0 – 0, and in the second half Cristiano Ronaldo scored in the 50th minute to give Portugal the 1 – 0 lead, then Nani quickly followed up with a goal in the 53rd minute to put Portugal up 2 – 0, a score which held to the end.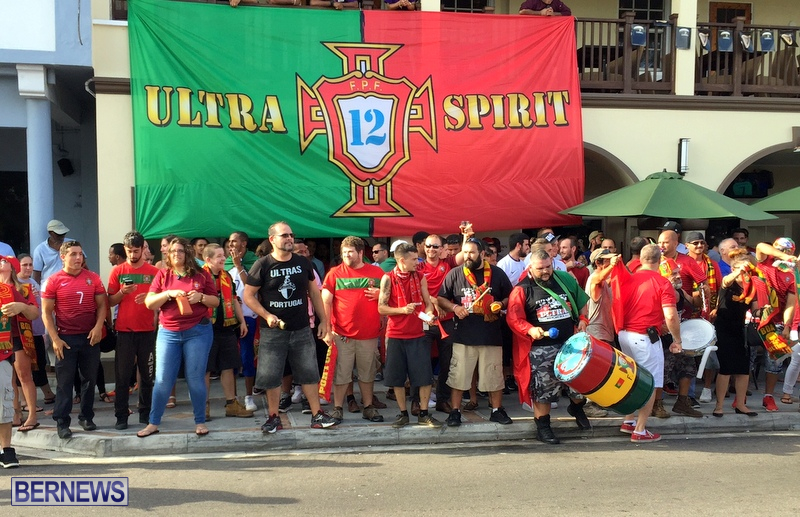 Portugal will now head into the finals where they will take on either France or Germany, who match up in Marseille on Thursday in the other semi finals.
Update: A while after this was filmed, the police responded to the area due to an altercation. Details here.
Read More About