An infographic produced by Rhiannon Fox is helping to shed some light on Cup Match statistics throughout its history, highlighting the winning team, their margin of victory, and much more. Ms. Fox said she did the graphic — which provides a wealth of information — as a social non-profit piece.
There are a few full size public posters [24"x36"] that have been sponsored by a few companies. APEX Physio sponsored prints that have been given to Somerset and St. George's Cricket Club, Allen Richardson's print to use during his Power 95 radio commentary, and a poster for the APEX clinic. Robertson's Drug Store in St. George's also has a poster in store for public viewing."
The Cup Match Infographic is below, and to view a much larger version click here [PDF].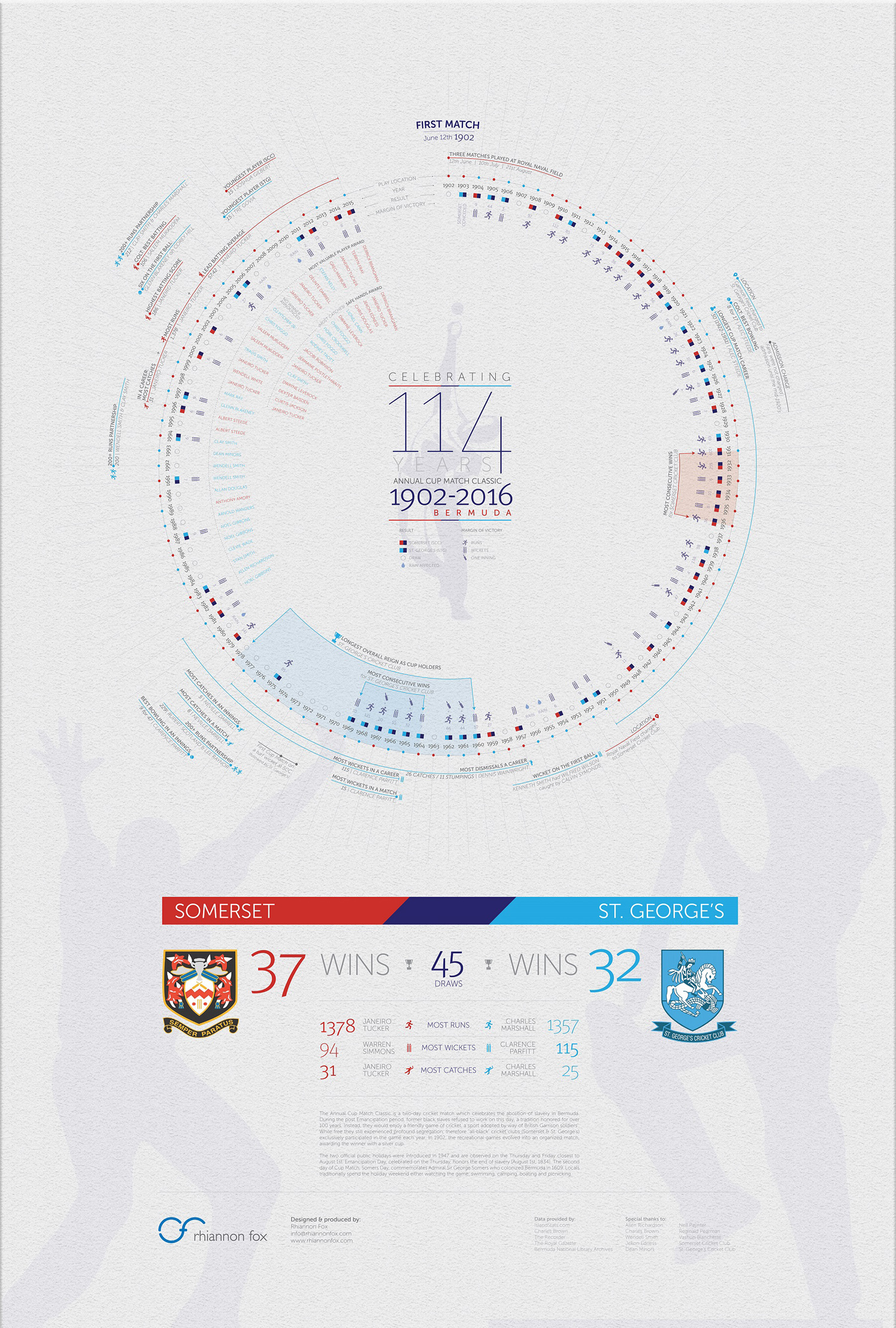 "Data collected or provided by Islandstats.com, Charles Brown, The Recorder, The Royal Gazette and Bermuda National Library Archives. Special thanks to Allen Richardson, Charles Brown, Wendell Smith, Jekon Edness, Dean Minors, Neil Paynter, Reginald Pearman, Vashun Blanchette, Somerset Cricket Club and St. George's Cricket Club."

Read More About