For a young Bermudian entrepreneur looking to expand his business, it doesn't get much better than networking and getting advice at a summit that featured President Barack Obama and the leaders of some of the world's most successful high-tech companies.
"It was awesome to take part," said Connor Burns, who attended the U.S. Government's most recent Global Entrepreneurship Summit in late June at the invitation of the U.S. Department of State and the U.S. Consulate in Hamilton.
Burns, a Bermudian mechanical engineer, co-founded the Bermuda Aerial Media drone photography firm three years ago, and subsequently a Canadian-based agricultural drone firm called Skymatics in 2014.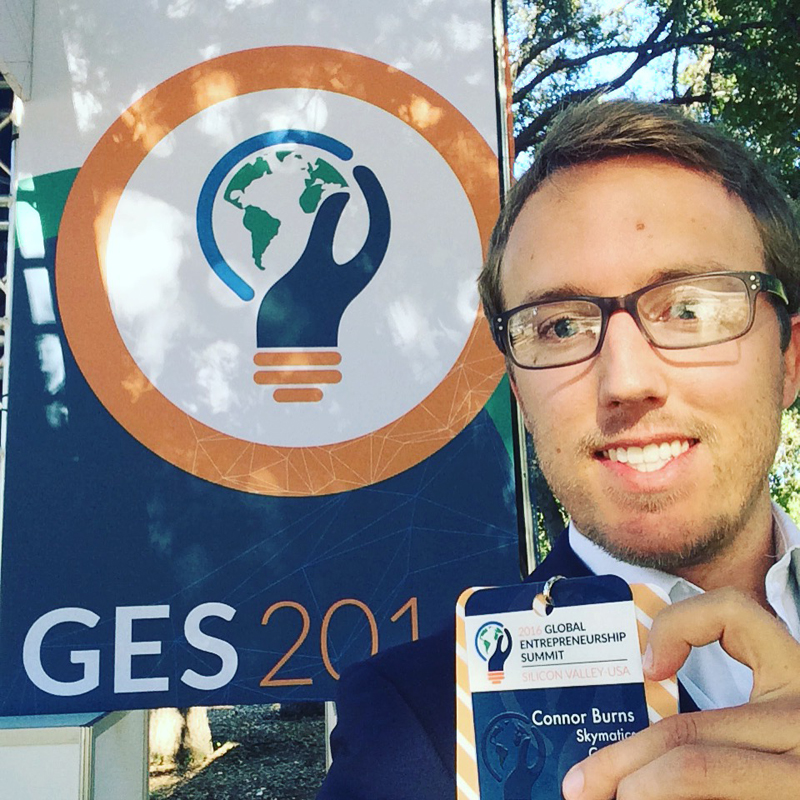 Burns said the contacts he made and the advice he got at the Summit which was held at Stanford University were invaluable. "The connections I made there, as well as the publicity we got, will help us with our first round of venture capital financing," he said.
Burns was one of several young entrepreneurs recommended by the Bermuda Economic Development Corporation [BEDC] and was selected by the U.S. State Department, which funded his participation in the seventh annual Global Summit. The gathering drew approximately 1,200 entrepreneurs and investors from around the globe.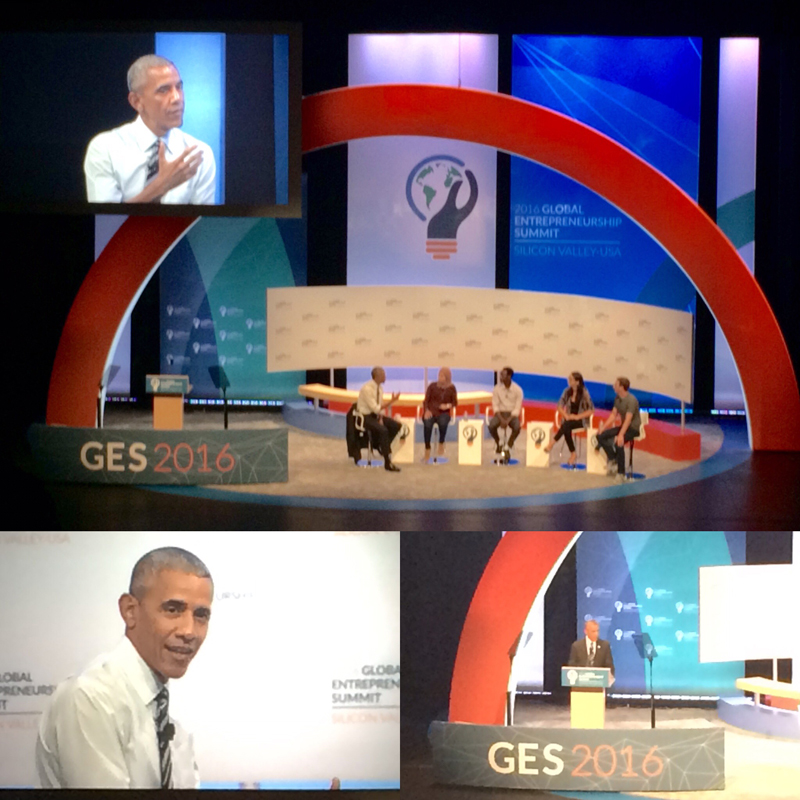 Burns, whose firm employs five persons in Bermuda and eight at its main office in Calgary, Canada, said he was especially impressed by a presentation featuring President Obama, Facebook founder Mark Zuckerberg, and other leading entrepreneurs at a panel discussion. "
"It was great to hear the advice of leaders of some of the world's most dynamic CEOs," Burns said. "From Uber and AirBnB to Google and Linked-In – their stories are inspiring, and really pushed the idea that an 'overnight success' is usually years, if not decades, in the making."
He said that while his company in Bermuda uses drones for aerial photography assignments for media and entertainment firms, the Canadian firm is undergoing a capital raise to fund a drone-software product for agricultural insurance firms.
This software combines drone aerial imagery and machine-learning algorithms to objectively quantify weather-related damages to crop fields, massively increasing the accuracy of claims and reducing overhead and turnaround time for adjusters.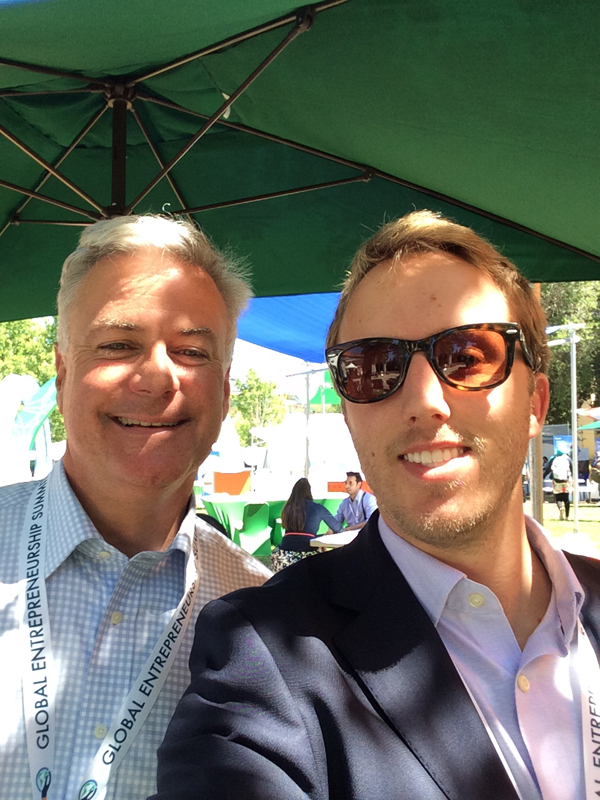 "The Global Summit was a great experience," he said. "I got to meet an amazing number of business leaders and venture capitalists from around the world."
U.S. Consul General Mary Ellen Koenig commented, "We were pleased to nominate several dynamic, young entrepreneurs from Bermuda for the Summit and delighted that Connor was chosen in a very competitive worldwide selection process. He is a great representative of Bermuda, showcasing the ideas, intellect, and energy that bode well for Bermuda's future."

Read More About
Category: All, Business, News, technology