Bermuda is on "good grounds" regarding same sex marriage, based on what other countries around the world have done, according to MP Wayne Furbert.
Mr Furbert — who tabled amendments to ensure marriage was enshrined as being between a man and a woman — was responding during a Bernews podcast interview to a statement from the Human Rights Commission.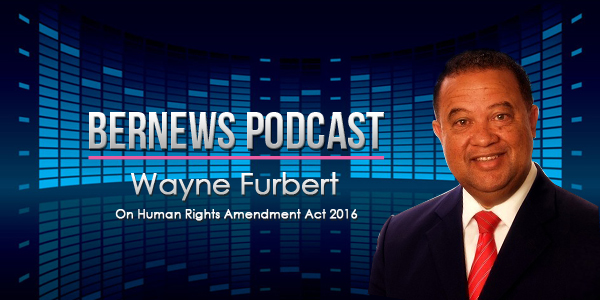 He refuted that for many – the recent referendum failed to attract 50 per cent of those eligible to vote – same sex marriage was a non-issue.
And he said he waited to table his amendments until after the referendum on same sex marriage because he was waiting for Government to make its move adding that Government had legislation on the books to ensure that marriage was between a man and a woman.
Mr Furbert said he had been working with Government hoping that they would bring their bill, and said he had not spoken to the OBA before tabling his amendments.
19-minute podcast with Wayne Furbert:
The Bill will be discussed in the Senate today and Mr Furbert said he thought it was would be a very close vote. If it is defeated in the Senate, the Bill can be delayed for up to one year. "If it fails in the Senate, I can bring it back in November," he said.
Asked if that could leave time for a legal challenge, Mr Furbert said that he supported the legal process and added: "I will have to live with the court's decision. At the end of the day, lawyers will argue their case and the Chief Justice will make his decision."

Bernews' podcasts aim to provide an in-depth look at current affairs, and the text extracts above represent only a small portion of the full interviews.
You can also download the episode in MP3 format here, view past podcasts here, subscribe via iTunes, access podcasts via TuneIn, or download the Bernews app and enjoy advance listening, with each episode available for download directly to your phone or tablet earlier than it is released on our main site.

Read More About