Musical group En Harmony will hold a free concert on Saturday, July 9 at 7.30pm at the Hamilton Seventh-day Adventist Church before three of the group's members turn their focus to their studies.
A spokesperson said, "In March of 2010, a group of five young men, from Hamilton Seventh-day Adventist Church, first sang together in the church's Precious Melodies Children's Choir. Three of the boys wanted to start a group after putting a harmony together at a Sabbath luncheon."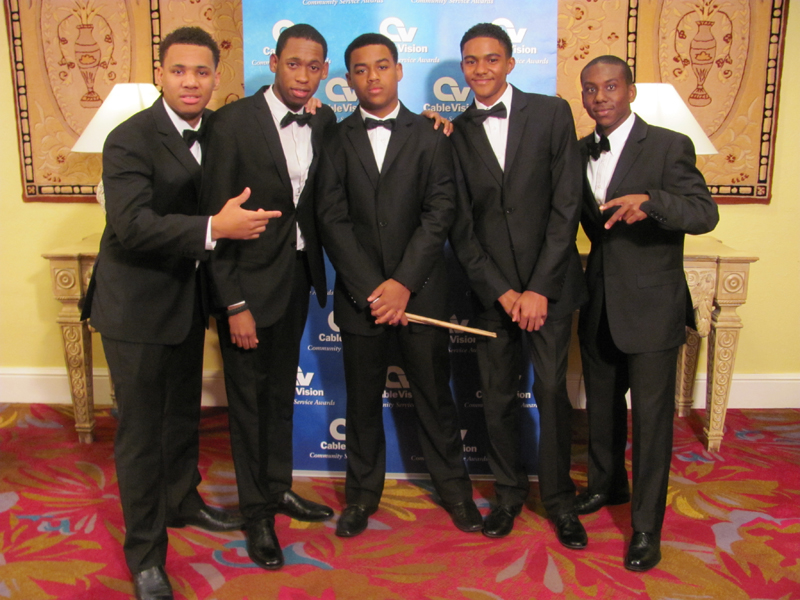 "Grace Landy, one of the members at the time, approached Dennis O'Brien, who happened to be one of the fathers, about teaching the boys a few songs and this resulted in the formation of an A Capella group that is now known as En Harmony.
"At the time these young men were all current students of Bermuda Institute. They have enjoyed singing together and have developed a brotherhood in doing so. Over the years past six years, En Harmony has used their talent to bless so many during Seventh-day Adventist Worship services and Camp Meetings.
"In addition, they have performed at the US Consul's Concert, the Cablevision Awards, the Premier's Concert, as well as many benefit concerts. Their parents have been both committed to and supportive of the group and are so deserving of appreciation."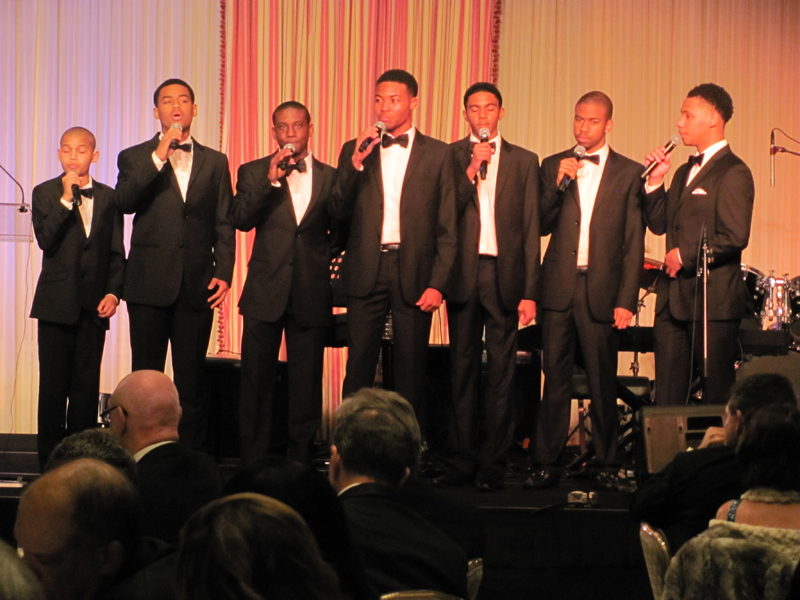 "En Harmony has grown from five to seven members and today, ranging from ages thirteen years old through to eighteen. The group consist of Jayden Coleman [1st tenor], Kirk Hyde [baritone and 2nd tenor], Ishmael Lee [baritone], Rollin Nathan Jr. [bass], Micah O'Brien [1st and 2nd tenor], Aaron Ratteray [baritone], and Aaron Spencer [baritone and 2nd tenor]. Former members Khyri Landy and Jaelen Williams now reside in the USA.
In 2014, the "In Time Band", under the direction of father Neil Ratteray, came out of En Harmony. The spin off group features four En Harmony members, including Aaron Ratteray on keyboard, Aaron Spencer on saxophone, Micah O'Brien on organ and drums, Rollin Nathan Jr. on keys and drums, and Zaren Bennett on bass guitar."
"The sound which emanates from the talent in this group is truly a blessing to the ears.
"Three members from En Harmony Rollin, Kirk and Ishmael recently graduated from Bermuda Institute, and will be undertaking further education locally and abroad.
"A free concert will be held Saturday, 7:30 p.m. July 9, at the Hamilton Seventh-day Adventist Church to showcase all of En Harmony, the In Time Band and their journey, before these young men go off the undertake their studies."

Read More About
Category: All, Entertainment, Music