Even at the age of 100, there's no stopping Brownlow Place who is at his happiest behind the wheel of his favourite Daihatsu.
The sprightly centenarian got lessons when he was aged in his 20's and asked if he still enjoyed driving he said: "Oh yes I do!"
Mr Place has never driven overseas and has always stayed on Bermuda's roads and asked how driving had changed over the years, he said: "Sometimes I see carelessness on the roads, that is the most dangerous thing."
To celebrate his milestone, his insurers Colonial presented Mr Place with a donation towards his favourite charity, the Matilda Smith Williams Seniors Home. They also gave him a travel voucher.
Melvin Howes, Supervisor, Personal Lines at Colonial, said: "I cannot remember seeing anyone aged 100 and still driving in Bermuda. It's remarkable and we are very happy to recognise this milestone."
Charlene Tyrell, next to her father Mr L. Brownlow Place with Melvin Howes and Ianthia Welch, Development Underwriter at Colonial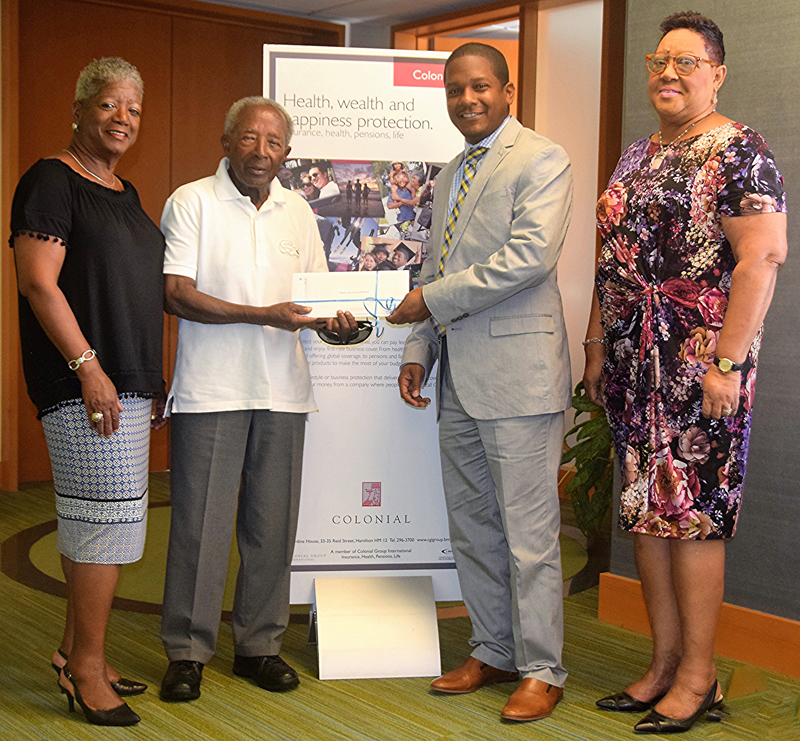 Read More About