Bermuda's Olympic swimmers Julian Fletcher and Rebecca Heyliger returned to the island earlier today after competing at the recent Games in Rio, with Junior Minister for Social Development and Sports Nandi Davis on hand to welcome them home.
Heyliger finished sixth in her women's 50m freestyle heats in a time of 26.54, competing against swimmers from the Dominican Republic, Bolivia, Syria, Botswana, Malta, Jordan, and British Virgin Islands.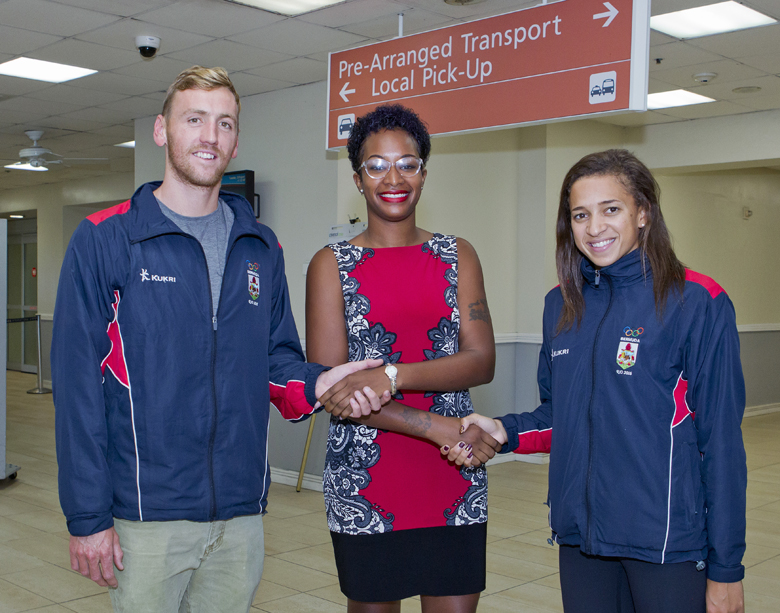 Fletcher, swimming in the first heat of the men's 100m breaststroke, finished third in a time of 1:02.73, with the young swimmer saying he was "absolutely thrilled" to represent Bermuda at the Olympics. Fletcher competed against swimmers from Guam, Uruguay, Thailand, Tonga, and Grenada.
Bermuda fielded an 8-strong team at these Olympic Games, and the athletes are returning home at various times, while some are returning to training bases overseas.

Read More About