[Written by Don Burgess]
Swimmers Julian Fletcher and Rebecca Heyliger enjoyed helping put Bermuda on the world stage in last night's Olympic opening ceremony.
Fletcher loved the "electric atmosphere" of the opening ceremony, but couldn't stay for the whole event.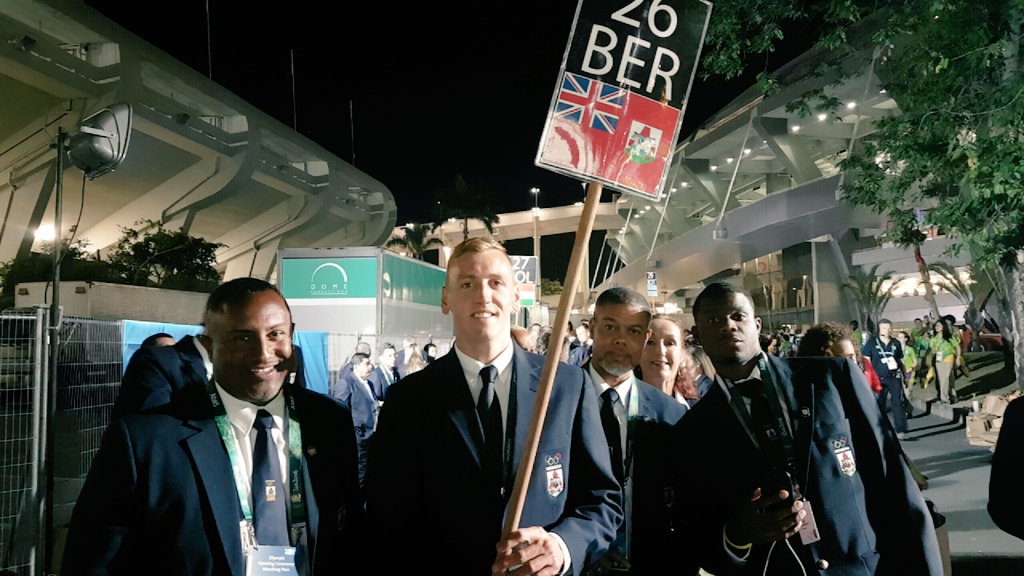 The swimmer is racing today in the 100m breaststroke preliminaries and needed a good night's sleep ahead of his Olympic debut.
Fletcher said: "The parade of nations was incredible, there was such an electric atmosphere around the stadium. After the parade, I did not stay for the entire ceremony because I will be racing today at 3:04PM.
"But, it was amazing to walk out as one of eight representative athletes for Bermuda. I couldn't be more excited for our athletes to compete, and I'm honored to be a part of history."
Fellow swimmer Rebecca Heyliger was inspired by the socially conscious ceremony.
She said: "It was really a cool experience. My favorite part, of course, was walking out of the tunnel and down the middle of the stadium with the team.
"It was really cool that our small country was on center stage in front of the whole world, even if it was just for a minute.
"I also enjoyed the speeches. I thought what they had to say about diversity and our differences bringing us together was really inspiring."

Read More About