Devwah Whaley recently took part in a preseason scrimmage with his Arkansas Razorbacks team, with Head coach Bret Bielema saying afterward that the footballer "showed some burst and turned some heads today."
A story at ArkansasRazorbacks.com said "Arkansas football is another week closer to kickoff.
"The Razorbacks closed out their second week of preseason camp with its first scrimmage of the season Saturday inside Donald W. Reynolds Razorback Stadium. It was also the first time the team had officials and live tackling as they tried to mimic a game-like setting as much as possible."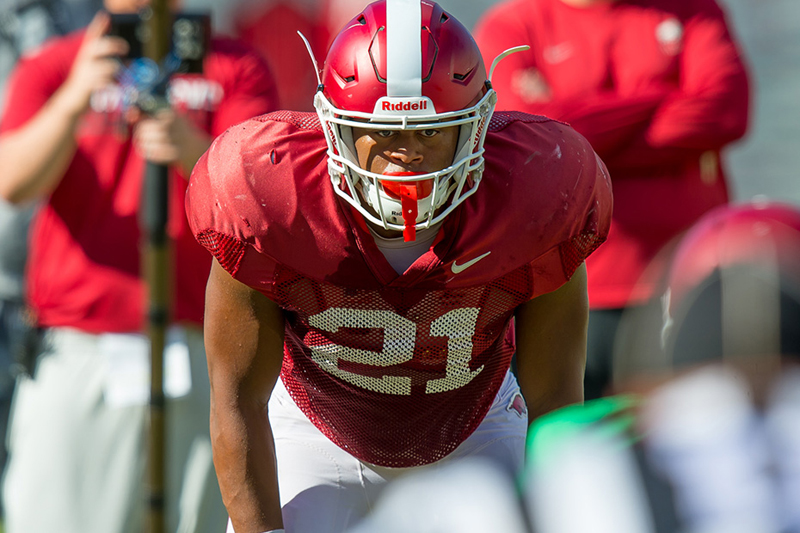 "During the first drive, Williams grounded out another first down before Devwah Whaley finished the job with an 11-yard touchdown run.
"Whaley, a freshman from Beaumont, Texas, had several impressive runs on the day, including multiple rushes of at least 20 yards. He finished with just under 100 yards rushing and one touchdown."
"He showed some burst and turned some heads today," said Head coach Bret Bielema on Whaley's performance.
"Whaley, a freshman from Beaumont, Texas, had several impressive runs on the day, including multiple rushes of at least 20 yards. He finished with just under 100 yards rushing and one touchdown."

Read More About