Following his performance at the 2016 Olympic Games in Rio, Bermuda's Tyrone Smith said that "it's hard to come away with nothing" but focused on having "some really good efforts."
Smith — the Bermuda National Record holder — placed 16th in the long jump with a leap of 7.81.
The 32-year-old athlete has represented Bermuda in three consecutive Olympics, and served as the flag bearer during the opening ceremony of these Games.
Regarding his performance on Friday, Mr. Smith said, "It was a tough day at the office. The thing about the long jump is the smallest things make the biggest difference. I wasn't able to see the mistake I was making and it cost me quite a few centimeters.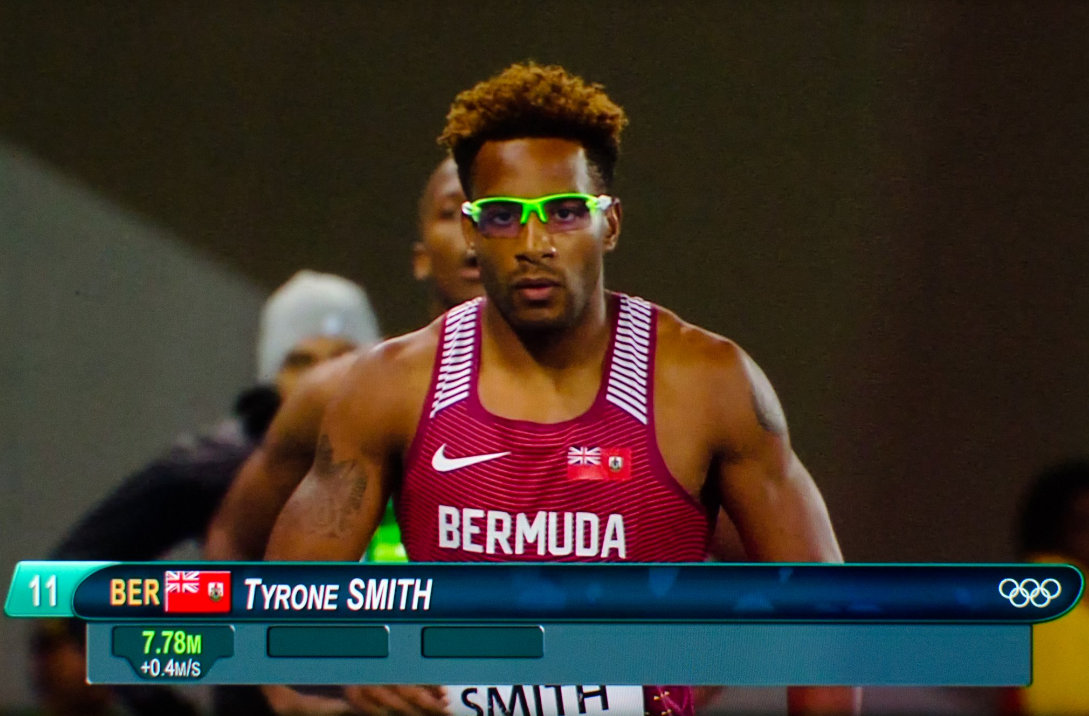 "We fought hard and did have some really good efforts there. One little technical mistake and that's all it takes.
"It's hard to come away with nothing, especially not even making the finals appearance. We worked hard to put ourselves in the right position and I put myself in the position, I just wasn't able to capitalize on that."
"It gives you the feeling that all the sacrifice and hard work was for nothing because you put so much into it wanting to get something back out of it.
"At the end of the day, we're at the Olympic games, I'm in Rio. It's beautiful out. I'm going to go see some beach volleyball. What more could I ask out of life at this point?"
When asked about competing in the Tokyo Games in 2020, Mr. Smith said, "I think I will not be in Tokyo. I just turned 32 a few days ago; 36 would be a tall glass of water to expect to still be covering a ten and a half, eleven meters.
"As life goes on, there are further steps, there are more things to do with life. I want to choose when to hangup my spikes, not be forced into retirement, so I think we're probably going to call it a career in a couple seasons."

Read More About