The Bernews App has just gotten even easier to use with the addition of a new notification centre, combining all breaking news alerts in an easy-to-read format.
With the ability to subscribe to the optional push notifications, you can receive breaking news alerts directly to your phone, with the new notification center allowing your phone or tablet to store all alerts for easy access.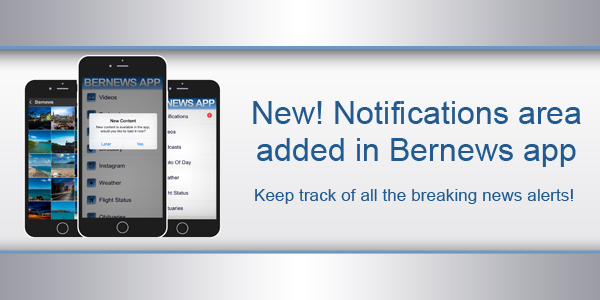 To access the new notification centre feature, you'll need to first turn on push alerts for the app via your general settings, as we've made them optional for your convenience.
Once push alerts are turned on, open the Bernews app; on Android devices, the app will update automatically, while some iOS users may need to approve the update with a click, as seen in the screenshot below.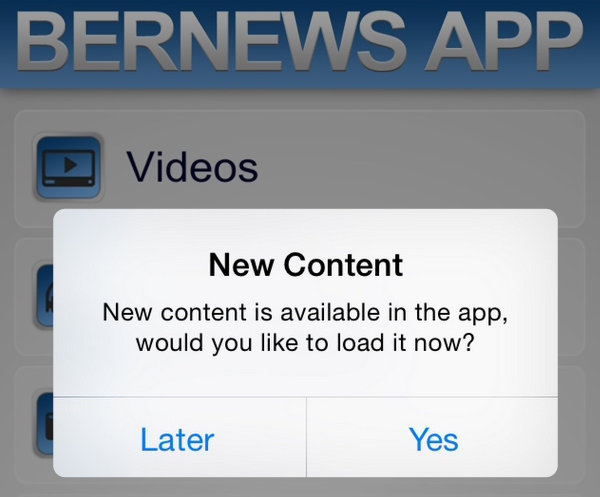 Once updated, the app will present a notifications area at top, with a red dot and number appearing to let you know if any new alerts are available, making staying on top of breaking news even easier.
Once you open the notification area, all breaking news alerts will show, and you can swipe on them to access the full story via Bernews, and the colour background will reflect which alerts you have read, with stories you have not swiped on showing a different colour background than ones you have read.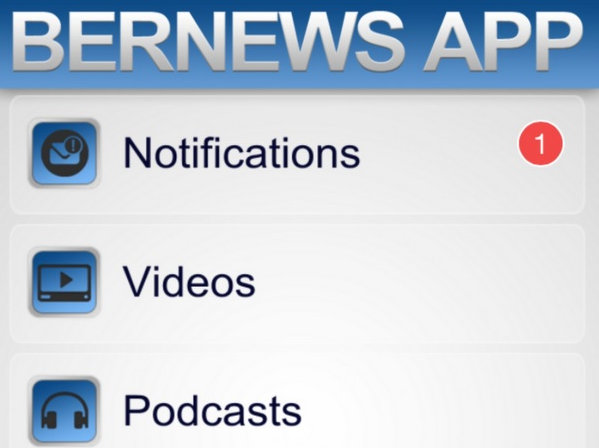 Besides breaking news alerts, the Bernews App also provides access to all of the latest Bermuda videos in easy-to-sort categories, the ability to listen to Bernews Podcasts in advance of being posted on the website, and access to our stunning Photo of the Day series.
Also included are a business directory, which gives you access to local business information and phone numbers while on the go, along with flight information, obituaries, and more.
The app can be downloaded for free for iPhones and iPads on the Apple App Store and for Android devices on Google Play Store. The App is always evolving, and we intend to continue to add enhancements and improvements as able. If you need any assistance in upgrading, please email support@bernews.com.

Read More About
Category: All, Business, News, technology