Bernews is pleased to be launching a few new services; including a Chrome extension delivering the latest headlines directly in your browser, an obituaries section, and three weekly newsletters aimed at helping to you stay up-to-date on the latest in the world of business, sports, and entertainment.

Chrome Extension
Our new Chrome Extension allows you to get the latest headlines directly in your browser, installing a small icon that when clicked shows the latest five headlines. It's completely free and can be downloaded on Google's Chrome Web Store via Bernews.com/chrome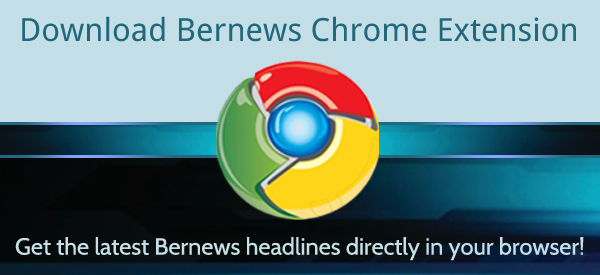 Obituaries Section
Bernews Obituaries carries death notices and information regarding funeral services. The latest obituaries are always available on the sidebar of the Bernews homepage, and the obituaries section can be accessed via Bernews.com/obituaries.

Weekly Newsletter: Business
Looking to catch up on the week in Bermuda business? Our weekly Business Edition will help you to stay in the loop about of the goings on with the island's business scene, both local and international.

Weekly Newsletter: Entertainment
Spanning art, dance, cuisine, fashion, films, books, theatre, parties, music videos and more, our weekly Entertainment Edition will keep you informed about a wide variety of local entertainment.

Weekly Newsletter: Sports
Get the latest news on a wide variety of sports, including baseball, basketball, bodybuilding, bowling, boxing, cricket, cycling, equestrian, fencing, football, golf, gymnastics, hockey, karting, martial arts, motocross, netball, motorcycle racing, powerboating, running, rowing, rugby, sailing, snooker, swimming, squash, track & field, triathlon, tennis, and volleyball.

All weekly newsletters are sent on Mondays mornings, and we also offer a Sunday 'Good News' newsletter, and both a morning and evening daily newsletter, which is sent 7 days a week. You can sign up for any of the newsletters here.
Read More About
Category: All, Business, News, technology