The Berkeley Institute has implemented a Virtual Enterprise International [VEI] programme in their business department, using the experiential learning technique to introduce students to the world of business across a multi-disciplinary agenda.
Students in the VEI class actually develop a business with all of the positions and departments typically found in a company. 
They create a virtual product and/or services using the VEI virtual infrastructure. Students will have opportunities to compete against other VEI companies worldwide in online and in-person formats in a variety of areas.
A key feature of this programme is mentorship of the VEI company by established business personnel. The Association of Bermuda International Companies [ABIC] in partnership with member companies XL Catlin, KPMG, FIL and Bacardi will all be supporting the VEI programme, giving the students a unique opportunity to learn from senior business leaders in Bermuda.
Dr. Curtis-Tweed, Principal of The Berkeley Institute, notes that this project was brought to the school by Mr. Mark A. Smith of Bacardi International, who had served as a VEI mentor in New York.
Nick Chapman conducting a VEI mentors workshop meeting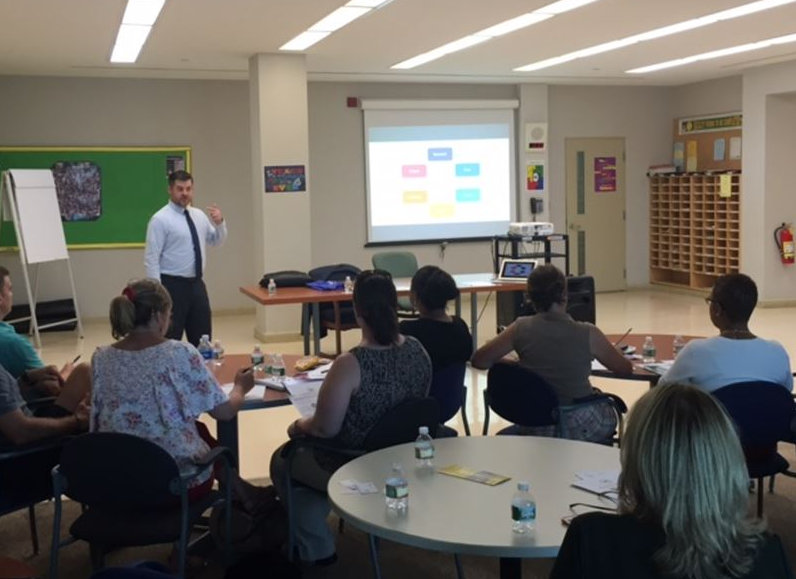 Dr. Curtis-Tweed said, "I visited a VEI class in New York and was impressed with the student's enthusiasm and knowledge.
"This is a great experiential learning programme that our students have embraced with great focus and enthusiasm. I believe that the mentorship provided by Bermuda businesses will inform students' interests and stimulate the development of a new generation of business professionals. Many thanks to Mark A. Smith."
On September 12, a mentoring workshop for business partners was held at The Berkeley Institute led by VEI Director Nick Chapman and VEI Executive Director Iris Blanc.
Ms. Blanc said, "We thank the international business community in Bermuda for supporting the VEI initiative and providing students with life-changing opportunities to transform into business professionals and setting them on a course to be our future business leaders and entrepreneurs."
Newly formed Vacation in Paradise [V.I.P.] Enterprises at Berkeley. 3rd row: Chefanices Williams, Tyrese Coakley, Stephane Nkeuleu, Asante Darrell, MacKeino Gittens, Daizhari Tucker, Vladimir Focke. 2nd row: Yasser Baia, Teshney York, Andira Critchlow, Sofie Simons, Sage Jackson LaRussy Romero, Zaire Joell-Flood, Bryana Bell, Malaysia Smith. 1st row: Asia Atienza, Kristina Burrows, Shaquan Baker, Lauren Genevieve, Tae-Jae Bean, and Zahjahrie Augustus. Not pictured Sacara Phillips and Vance Wall-Brown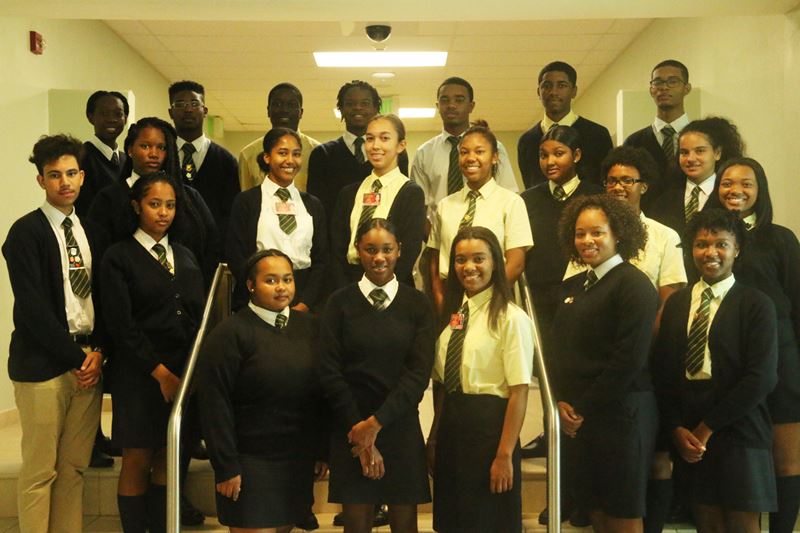 ABIC and its partners see the VEI Programme as an opportunity for their organizations to partner with The Berkeley Institute and provide mentoring and logistic skills to help launch the programme and develop a long term and sustainable partnership.
The Executive Director of ABIC Richard Winchell said, "Thanks to Mark Smith from Bacardi Ltd. for bringing the Virtual Enterprises programme to Bermuda and to The Berkeley Institute.
"ABIC's member partners are very excited to participate by providing volunteer mentors to this successful experiential learning programme for business."
For more information on the VEI programme, visit veinternational.org.

Read More About