Berkeley Institute students taking part in the Virtual Enterprise International have launched 'ReLeaf Limited', a simulated and virtual company.
A spokesperson said, "ReLeaf Limited, is a simulated and virtual company, the makers of authentic Bermudian oils and apparel, opened its doors on September 12, 2022. ReLeaf was formed under the Virtual Enterprise International [VEI], a course that is offered at The Berkeley Institute. It is a course that prepares all students for fulfilling a financially/secure future.
"It is an educational non-profit class that is transforming students through authentic business experiences that prepares them for the world of work. Through the VEI in-school program, students are involved in all aspects of running a business – from marketing, sales, and human resources to accounting, finance, and IT.
"Students fill different company positions, including department managers and executive suite positions and utilize the full VEI banking system as well as attend trade shows and competitions representing their business.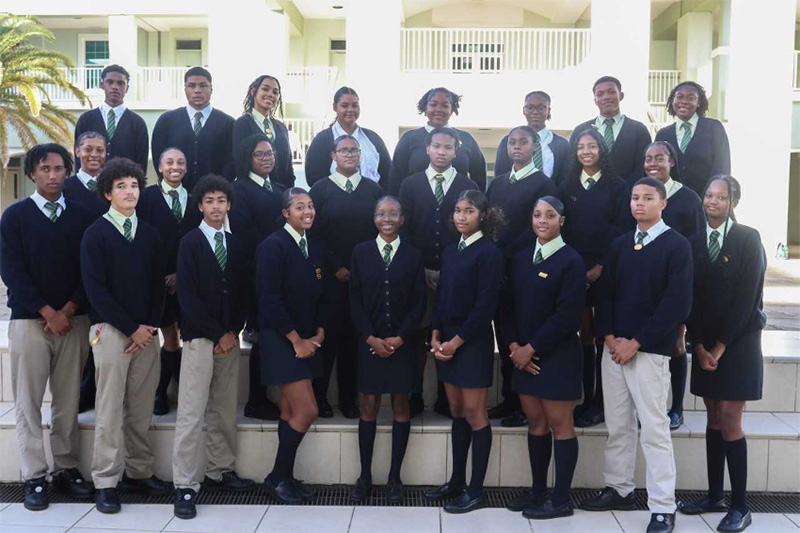 "Our company, ReLeaf Limited, is the first of its kind and its employees are excited to bring this to the Bermudian public's attention. We are a company of 28 students/employees. The opening of ReLeaf Limited is an important step in helping us to realize our potential in managing and operating our own business in the foreseeable future. The new company is expected to generate sales of over $700,000.00 in virtual currencies in our first year.
"In April 2023, ReLeaf employees will travel to New York where we will compete in several competitions, such as Best Marketing Plan, Best Trade Booth, Best Business Plan, Best Human Resources Plan, just to name a few. Persons wishing to sponsor our trip can donate to us through the school's account HSBC 010353670001or send us a cheque written out to The Berkeley Institute.-VEI at 26 Berkeley Road, Pembroke, HM 07. Our charity # is 111."

Read More About