Nordic American Offshore Ltd. announced it will move its corporate domicile from the Marshall Islands to Bermuda.
"Effective September 27, 2016, the Company's common shares will commence trading under new CUSIP number G65772108 [a company identification number]," the company said.
The Nao Fighter, one of Nordic American Offshore's fleet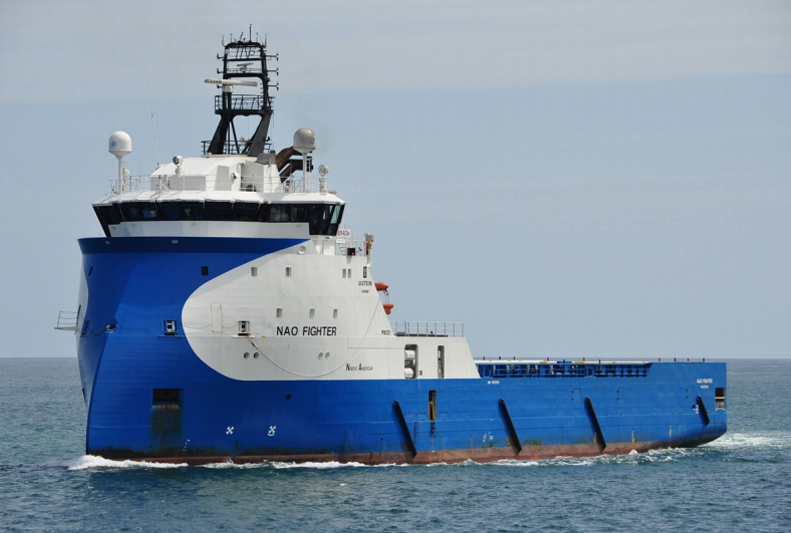 "All shares of the Company will automatically convert by operation of law into shares of the same class of the redomicilied NAO on a one-for-one basis.
"A registration statement on Form F-4 [File No. 333-211868] relating to the common shares of NAO has been declared effective by the Securities and Exchange Commission.
"The change of corporate domicile will not affect the day-to-day business of the Company and NAO will continue to be listed on the New York Stock Exchange [NYSE].
"The matter mentioned in this press release is of an administrative nature only and does not necessitate any action by shareholders."
Read More About