Yesterday [Aug 31], the Chairman of West Hamilton Holdings Michael Collier hosted a traditional roof wetting ceremony for their Belvedere Residences, located on Pitts Bay Road.
Premier Michael Dunkley and Deputy Premier and Finance Minister Bob Richards were both on hand to participate in the event.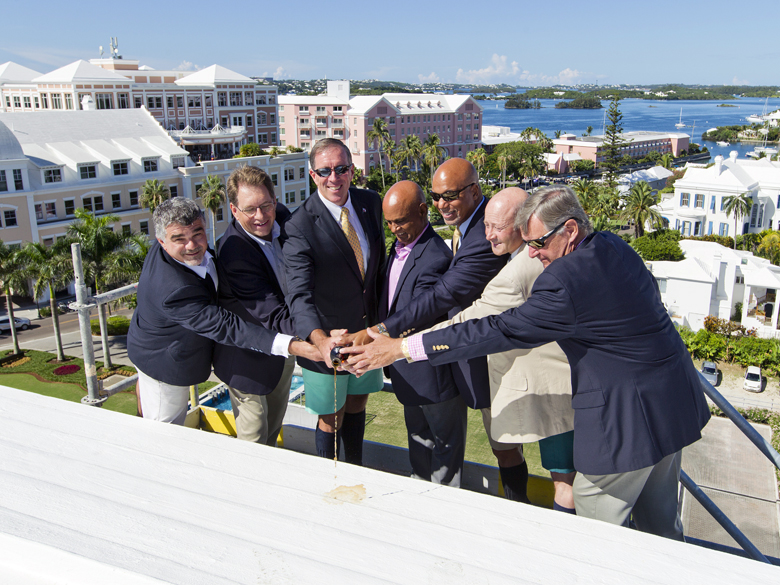 Belvedere Residences is an executive condominium complex that consists of two-bedroom and one-bedroom condominiums, a full size gymnasium with squash court and a large penthouse which will accommodate the offices of Qatar Reinsurance Company.
More than 100 persons have been employed since the inception of the project of which 90 percent are Bermudians according to Mr. Collier.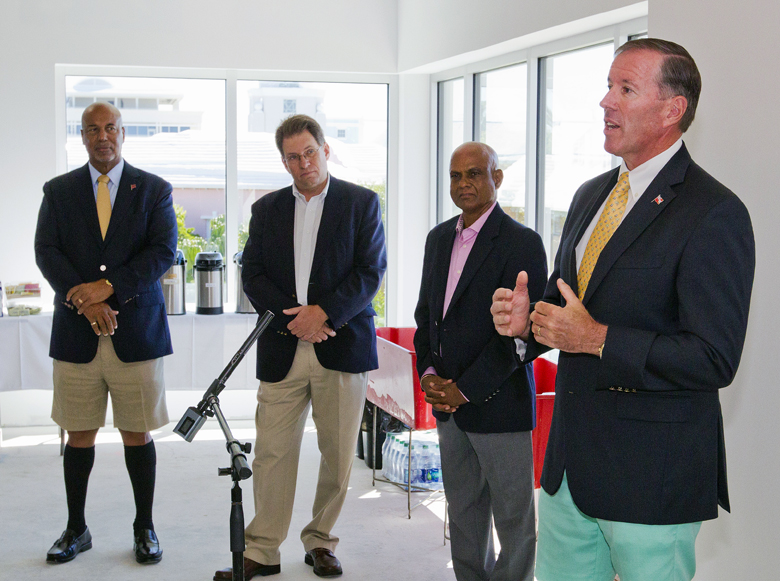 Yesterday Premier Dunkley said, "Since early 2015, Government has closely followed West Hamilton Holdings' progress and the construction of their Belvedere Residences.
"And today, Minister Richards and I are pleased to join with you in celebrating the final product. We want to first thank Michael Collier and his team for their continued investment in and commitment to Bermuda.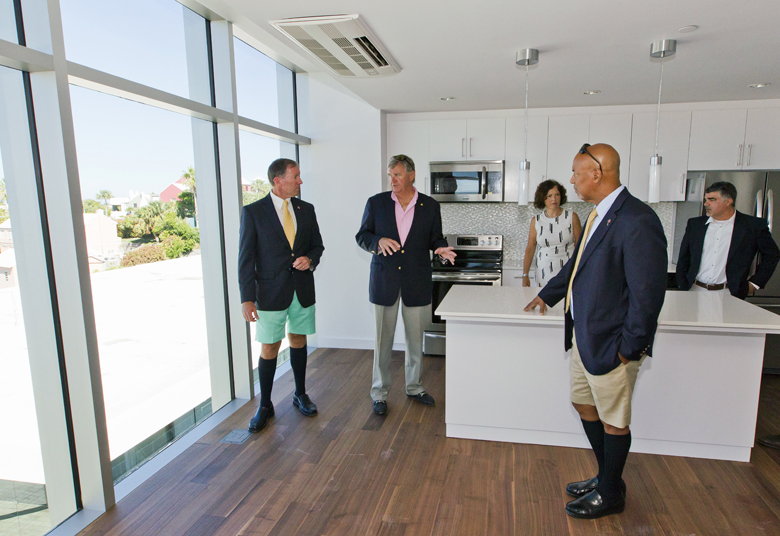 "They have demonstrated strong confidence in our Country, our economy and our people. The West Hamilton Holdings Ltd. development has been a significant boost to our construction industry with more than 100 jobs being created, with 90 percent of those being filled by Bermudians.
"In having a look at this new space and these new residences, I must say that I am very impressed with the overall look and feel, and hats off to BCM McAlpine, the architects and designers, the 22 subcontractors and all the workers for their fine work.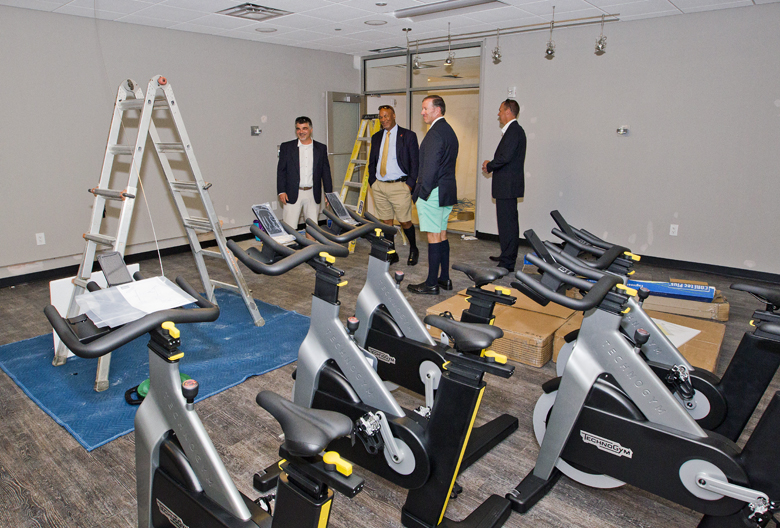 "The Bermuda Government is pleased to congratulate you on this accomplishment and we will continue to work with all entities who demonstrate their confidence in Bermuda and who are genuinely serious about bettering the lives of our people through new and innovative economic and employment opportunities such as these."

Read More About