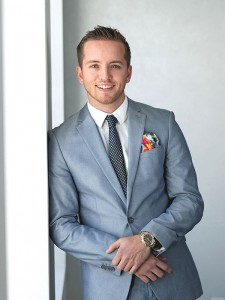 Rego Sotheby's International Realty's [RSIR] top agency professionals were recently recognized for their exceptional achievements, with Ben Rego earning the 'Top Listing Agent', 'Top Selling Agent, 'Top Commissioned Agent' and 'Top Rental Agent' award, becoming the first agent to sweep all four awards.
RSIR President Buddy Rego said, "In a year of numerous challenges and uncertainty, special acknowledgment was earned by an individual at Rego Sotheby's International Realty.
"More than ever, our team of managers, administrators, and agents continue to provide innovative and efficient ways to deliver exceptional service.
"The teamwork has helped elevate departments and individuals' performances and has drawn client and public recognition.
"The 2020 four Agents Awards for 'Top Listing Agent', 'Top Selling Agent, 'Top Commissioned Agent' and 'Top Rental Agent' were earned by Ben Rego. The first agent to sweep all four awards."
Ben Rego said, "As remote work became the norm, I took this on as a massive challenge, particularly in an industry where face-to-face relationships are so invaluable. Continuing to reinvent the way in which I conduct business, coupled with a surprisingly thriving market over the past year, led to what was a record year for me."
A spokesperson said, "Rego Sotheby's International Realty's introduction of Matterport 3D virtual tour software, digital interactive brochures, virtual meetings and site tours were integral technology driving customer engagement and transaction volume. Our service is tailored through technology, making us the modern go-to for real estate professionals, buyers and sellers who expect the very best."
When asked what sets him apart from other real estate professionals, Mr. Ben Rego said, "If you take care of your clients and put their needs and goals absolutely first in everything, then personal aspirations and achievements will hopefully always follow."
The spokesperson said, "Commercial Sales and Leasing Agents Penny MacIntyre and Danielle Spurling also had an active year despite the pandemic, as recognized by the 2020 Product and Service Award from The Bermudian for the Best Commercial Real Estate team. As a result, the Commercial team has expanded to include hybrid agents working in Commercial and Residential Sales, Leasing/Rentals."

Read More About