The St. George's Parish Council presented scholarship awards to five students, with Alesha Page, Patience Lowe, Kennedy Middleton, Odile Baker and Jahni Pearman all named as recipients.
The Chairperson for the Scholarship Committee said that "This year's group of applicants were of a very high caliber and during the interviews the students shared amazing stories of their struggles and sacrifices they have endured while pursuing their academic goals".
In addition to their academic abilities the students were also committed to various community service activities.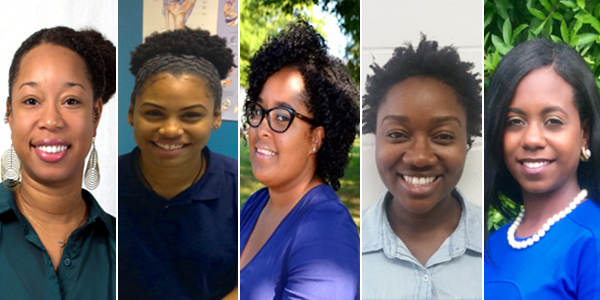 "Alesha Page is a post graduate student undergoing a Doctor of Medicine degree from the University of Medical and Health Science in St. Kitts. In 2011 Alesha was the recipient of the highest GPA award from Bermuda College," the Council said.
"Patience Lowe is enrolled in Bachelor of Sport and Exercise Science programme at the University of Lincoln. Her career goal is to become a Physiotherapist. In September she will be entering her final year and is scheduled to graduate in 2017.
"Kennedy Middleton is being educated at Spelman College in Atlanta where she is undergoing a Bachelor of Arts degree in Political Science/Education.
"Odile Baker is studying at Baltimore City Community College and is enrolled in the Nursing programme. She is due to graduate in December, 2017.
"Jahni Pearman is entering her second year at Florida International University. She is pursuing a Bachelor of Art Education. Jahni attained high honours and was on the Dean's List during her first year at University."
Maria Pitcher-Middleton[Kennedy Middleton's mother], Dora L. Baker [Odile Baker's mother], Zoletta Pearman [Jahni Pearman's mother], Alesha Page -recipient, Angelique Burgess – Scholarship Chairperson, Undray Waldron Council Member, Dessiree' Waldron – Council Member, Roslyn O'Brien – Scholarship Committee Member, Micheal Harvey – Council Member, Back Row – HyacinthLowe, [Patience Lowe's mother], Quinita Francis – Scholarship Committee Member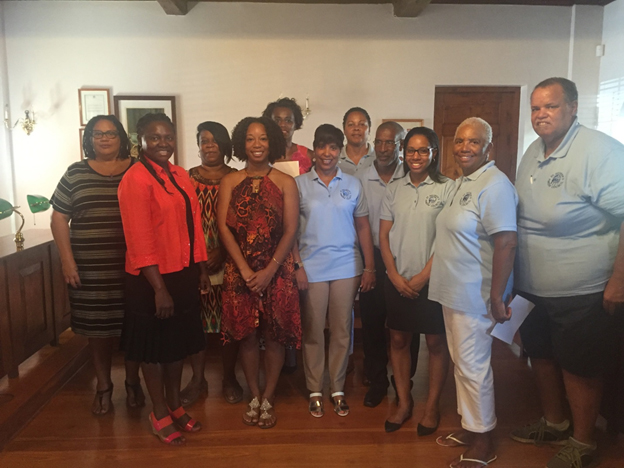 Read More About