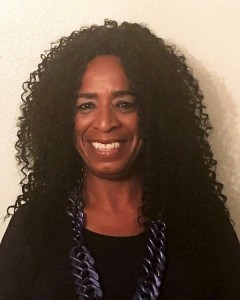 Americas Cup Bermuda [ACBDA] has hired a transportation professional to manage vehicle operations for the 35th America's Cup.
Deborah Brown, Chief Operating Officer of Exclusive Transportation Services and Authentic Bermuda Tours, started the role on September 27 and is looking forward to the challenge of organizing ground transport for next year's event.
Her role includes hiring and managing local transport operators, such as mini buses, to provide ground transportation for AC35.
Ms Brown's goal is to deliver an efficient land transportation plan, which will run smoothly during the event for both the operators and passengers.
Ms Brown says: "I am very excited about the America's Cup and thrilled to be a part of the team. My main goal is to provide a superior service so that opportunities arise from this role.
"I look forward to being an integral part of America's Cup next year and proving that even though Bermuda is small, we have the ability to provide fantastic services for an event of this magnitude."
Mike Winfield, CEO, ACBDA, says: "The Park and Ride Manager is an important role in regards to ground transportation for the 35th America's Cup.
"It was important for us to find someone with the skill set needed to manage all aspects of our land transport plan to provide a seamless operation. We are thrilled to have Deborah on board and look forward to doing everything we can to support her in this important role."
The ACBDA said more information on this plan and the opportunities will be forthcoming.

Read More About