"This positive increase in revenue on the Island provides proof that the America's Cup can benefit the local economy," said BEDC Executive Director Erica Smith.
The BEDC said, "The Louis Vuitton America's Cup World Series Bermuda Economic Impact Report was released on Thursday, 25th February, 2016. The Report shows that the World Series, held from 16 – 18 October, has had an overwhelmingly positive impact on the local Bermuda Economy.
"The BEDC has partnered with ACBDA to ensure that the various opportunities that exist, related to the 2017 America's Cup, can be realized by all entrepreneurs on the Island, inclusive of BEDC Stakeholders.
Infographic provided by the ACBDA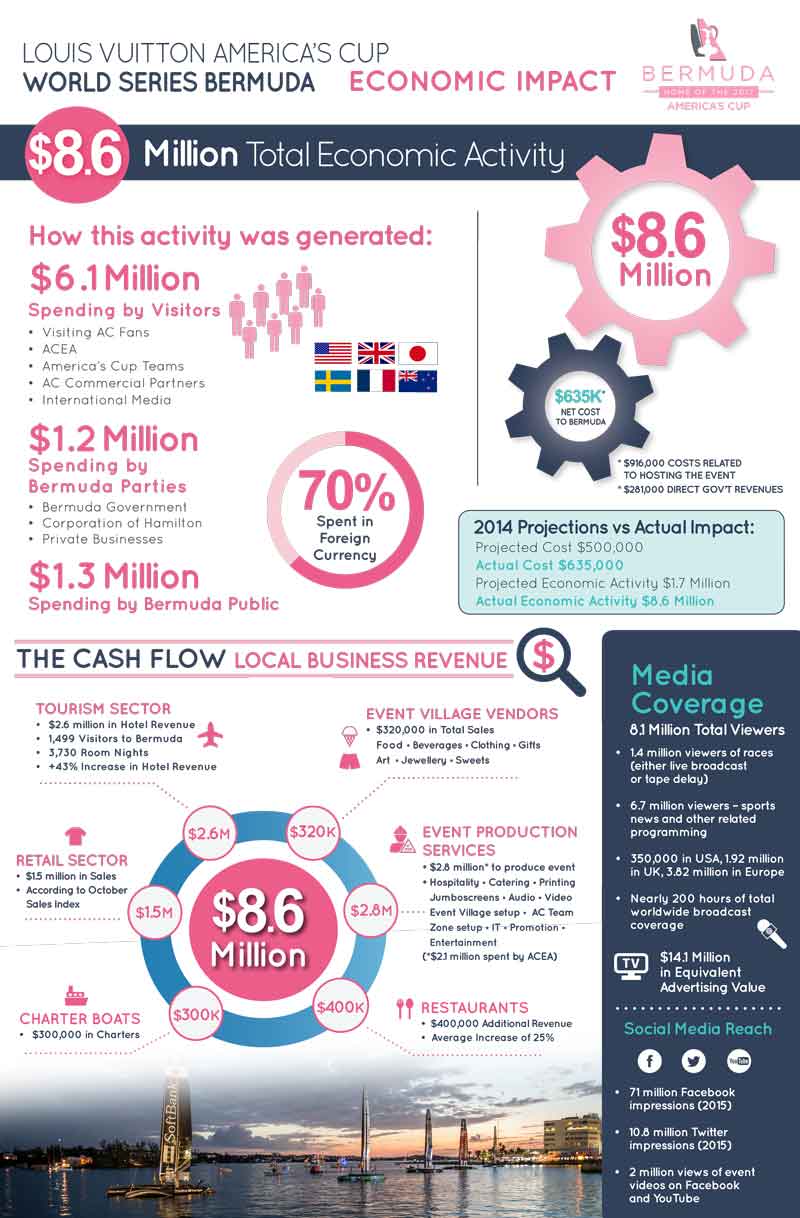 "The Report lists positive trends across tourism, small business and for local entrepreneurs, boasting a total aggregated economic impact of $8.6 million. Of this total, it is worthwhile to note that an estimated additional $5.3 million dollars was injected into the local economy specifically at retail outlets, restaurants, transportation, and with AC village vendors during the World Series."
Erica Smith, BEDC Executive Director stated, "This positive increase in revenue on the Island provides proof that the America's Cup can benefit the local economy."
She continued, "BEDC is committed to working with the ACBDA to ensure that opportunities and information gets disseminated to our Stakeholders so that they can continue to benefit from increased revenues as it relates to the 2017 America's Cup and all ancillary events."

Read More About