The Bermuda U20 World Cup team defeated Trinidad and Tobago to secure third place of the Caribbean Football Union U20 Championships.
Bermuda went ahead in the 43rd minute through Knory Scott, and T&T equalized in the 48th minute, however Mikiel Thomas then scored the winner for Bermuda in the 86th minute.
"The players have forever etched their names in the history books as the first Bermuda team to secure 3rd place in the CFU Championships and advance on to the CONCACAF U20 Championships that will be held February 17th to the 5th of March 2017 in Costa Rica," the BFA said.
"The five Caribbean qualifiers Bermuda, Antigua & Barbuda, Haiti, Trinidad & Tobago and St. Kitts &Nevis will join Mexico, USA and Canada from the North American Region together with Costa Rica, El Salvador, Guatemala and Honduras from the Central American region.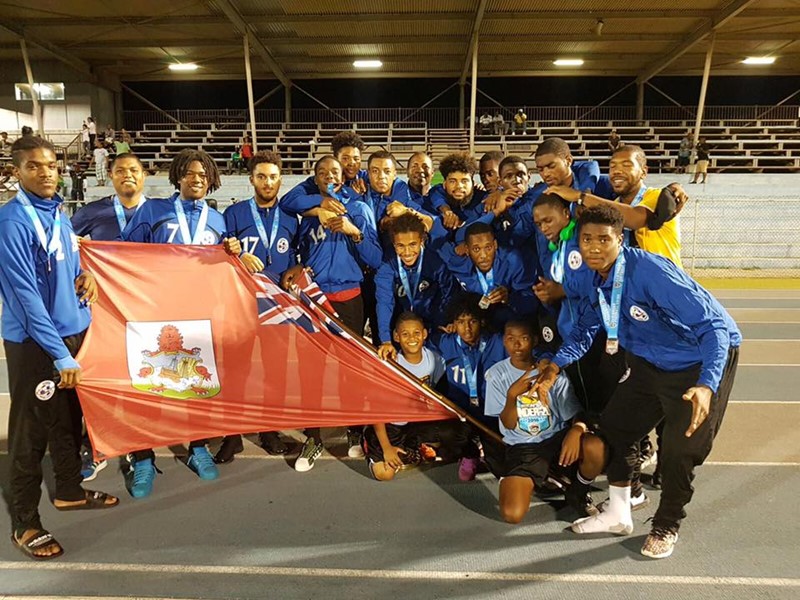 BFA President Mark Wade, the Executive Council and staff hailed the significance of this achievement and pointed to the aims of the Association's Strategic Plan whereby one of the strategic goals under Technical and Player Development is "to advance to the final stages of regional tournaments by 2020."
"In this regard, the coaching staff of the National Academy can feel very proud in seeing the fruits of their labor materialize with the performance of the U20 team in 2016," the BFA added.
"All of Bermuda is invited to come to LF Wade International Airport on Tuesday, November 1st at 8:30pm to welcome home our pioneers who have made us proud to qualify for the CONCACAF U-20 Final tournament."

Read More About