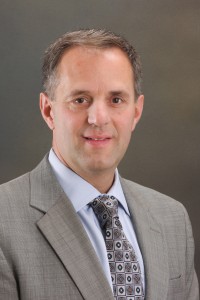 Hamilton USA, the US insurance platform of Hamilton Insurance Group, announced that Michael Garceau has been appointed to the position of Chief Operating Officer.
Mr. Garceau, who will join Hamilton USA on October 17, 2016, will report to CEO Seraina Macia. He will have responsibility for the platform's Operations, IT and Finance functions.
"I am delighted to welcome Michael to Hamilton USA," said Ms. Macia. "Having worked with him in the past, I know first-hand the significant strengths, both strategic and tactical, that he brings to his new position.
"As we identify the many opportunities represented by the $500 billion US P&C market, Michael will play a key role in ensuring the decisions we make are executed in a sound and sustainable manner."
With more than 25 years in the insurance industry, Mr. Garceau's most recent position was Chief Operating Officer of the Europe, Middle East and Africa Region at AIG. Prior to AIG, Mr. Garceau was with XL Group from 2010 to 2015.
His latest role at XL was Chief Financial Officer, Global Insurance, leading all aspects of finance including strategic planning and analysis, quarterly results, budgeting, reforecasting, expense management and financial reporting across XL Group's Global Insurance segment.
Prior to that, Mr. Garceau served as Managing Director and COO of XL North America P&C, and was directly responsible for the development and execution of business strategy of the $2.1 billion operating unit writing Excess and Primary Casualty, Property, Surety, Construction, E&S and Programs business.
Before joining XL, Mr. Garceau held increasingly senior positions at Zurich North America and Chubb Limited.
Mr. Garceau holds a Master of Business Administration from Rensselaer Polytechnic Institute, Troy, New York, and a Bachelor of Science, Finance, from Central Connecticut State University, New Britain, Connecticut.

Read More About