Project 100 is holding a free showing of the documentary Becoming Bulletproof in order to "promote awareness of the mentally disabled and highlight their abilities."
The film will be shown on October 11 at 7.30pm at the Bermuda Underwater Exploration Institute, with interested parties asked to email project100bermuda@gmail.com to reserve a spot.
A spokesperson said, "This is a heartwarming and inspirational documentary following the making of a rip-roaring western costume drama. Every year at Zeno Mountain Farm in the U.S. actors with and without disabilities meet to write, produce and star in an original short film and we can follow their journey."
Trailer for Becoming Bulletproof:
"The camp gives those individuals the opportunity to be the regular folks they are, and to showcase the disciplined creativity of which they are capable.
"As one of the actors says "I do not want pitty because I have a disability, I just want to be understood. I want disability to have a seat at the table in pop culture".
"Project 100 was extremely moved by this documentary, so much so we wanted to present and promote this documentary to the wider community in order to promote Mental Disabilities and showcase the abilities of individuals on the island."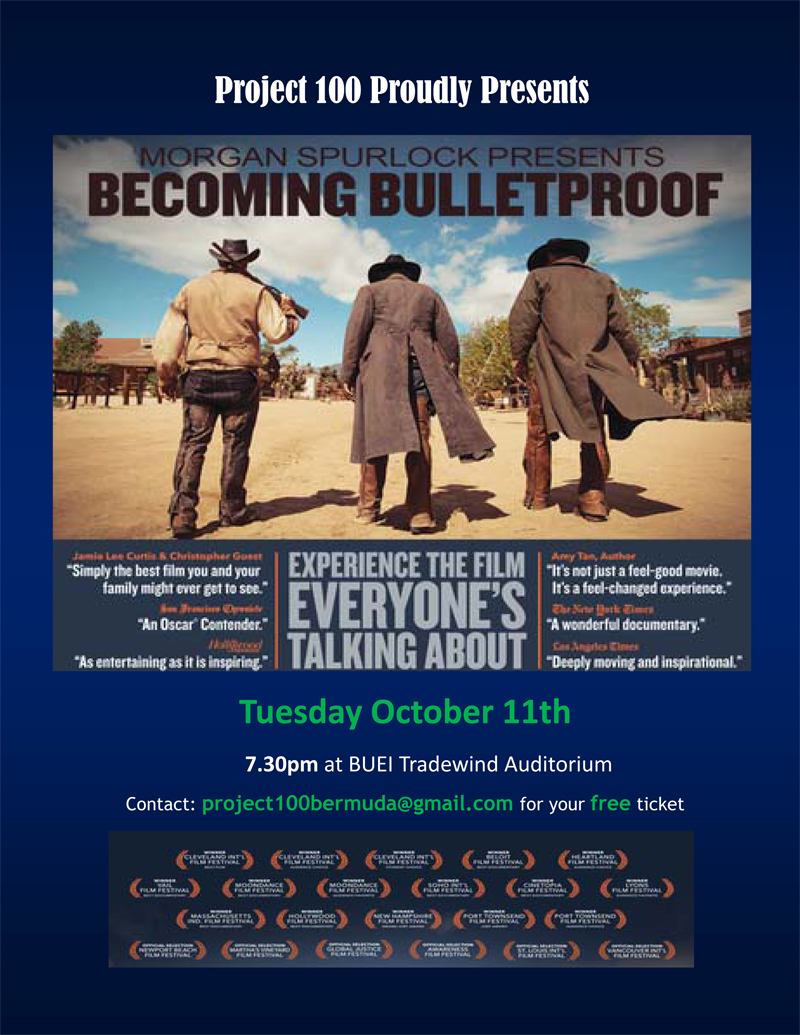 Read More About
Category: All, Entertainment, Films/Movies