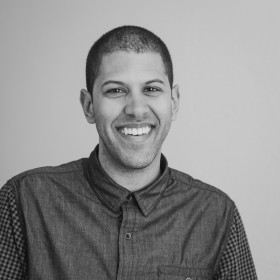 Crime Stoppers Bermuda will host its first annual Weekend Film Experience from March 1 to March 3 at the Bermuda Underwater Exploration Institute.
A spokesperson said, "This unique fundraising event features five films over the three-day period. Kicking off the Weekend Film Experience is I, Tonya.
"Based on unbelievable but true events, I, Tonya is a darkly comedic tale of American figure skater Tonya Harding, and one of the most sensational scandals in sports history.
"Though Harding was the first American woman to complete a triple axel in competition, her legacy was forever defined by her association with an infamous, ill-conceived, and poorly executed attack on fellow Olympic competitor Nancy Kerrigan.
"Featuring an iconic turn by Margot Robbie as the fiery Harding, a moustachioed Sebastian Stan as her impetuous ex-husband Jeff Gillooly, a tour-de-force performance from Allison Janney as her acid-tongued mother, LaVona Golden, I, Tonya is an absurd, irreverent, and piercing portrayal of Harding's life and career in all its unchecked – and checkered – glory.
"The Weekend Film Experience is being led by a young Bermudian film professional Andrew Stoneham [pictured above] who has made this weekend possible by pulling together a group of local volunteers who has previously worked with him to successfully arrange an internationally recognized film experience in Bermuda.
"Andrew over the last year has captivated audiences at the Tradewinds Auditorium with an excellent selection of films that would not normally be seen in our commercial cinemas.
"Funds raised from the Weekend Film Experience will enable Crime Stoppers Bermuda to give Bermuda's younger film and media students at the Senior School and College level an opportunity to create a develop concepts for social media and marketing to promote Crime Stoppers in Bermuda."
Trailer for I, Tonya:
Chairman Alex MacDonald said, "The Board of Directors of Crime Stoppers Bermuda thanks Andrew and his team of film enthusiasts for their support in bringing the Weekend Film Experience, including Jeanie Flath, Cindy Haring, William Luu, Jahan Cedenio, Trudie Ottolini and Deshay Caines.
"The board would also like to express our gratitude and deep appreciation to our sponsors and patrons who have helped make this Weekend Film Experience a reality. We encourage everyone to come out and enjoy the films while supporting a worthy charity."
For more information on the movies and to purchase tickets, visit the website.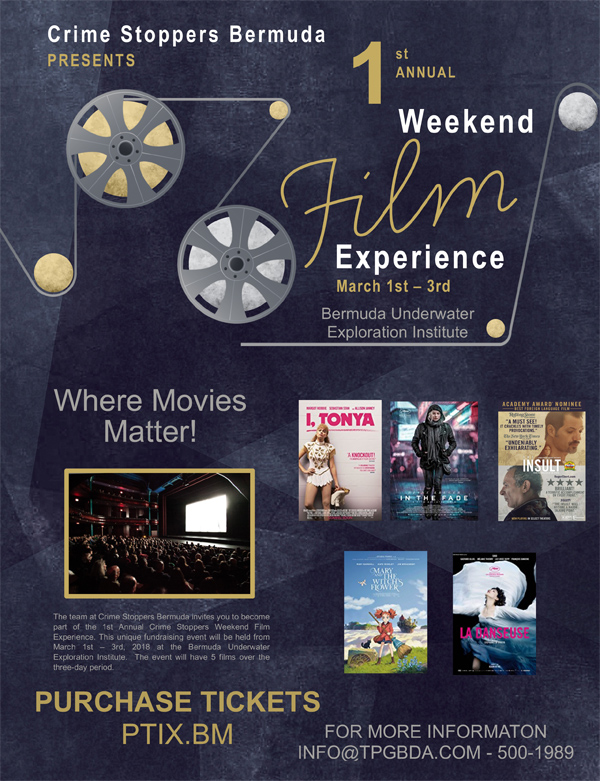 Read More About
Category: All, Entertainment, Films/Movies