The boy's football team at Saltus Grammar School have returned from Canada victorious after winning the Plate final in a major schools' tournament.
It was the best standing Saltus has achieved in the Canadian Accredited Independent Schools annual tournament, after taking part since 2012.
Their top scorer was Tyquann Perinchief, aged 17, who netted an incredible 14 goals in just six games – including five in one match.
The team leaving Bermuda – far left Tim Figureido [coach] and far right Ryan Murray [manager].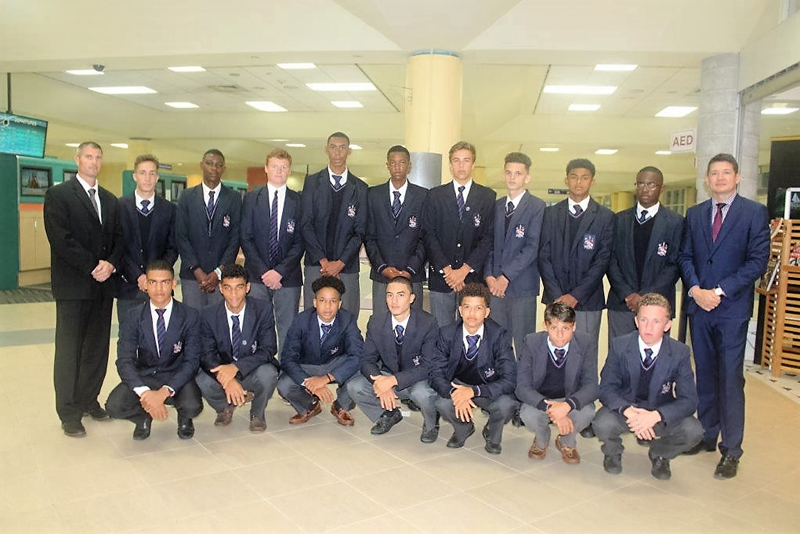 Darrin Lewis, the Athletic Director at Saltus, said: "This is the best position we have finished since participating in the CAIS Senior Boys' Football Tournament and the coaches and boys must be commended.
"Playing six games in three days is a grueling tournament in which character and determination is considerably challenged. The CAIS tournament is a great experience both on and off the field which will be remembered by the boys for years to come."
The tournament was played at Trinity College School, in Port Hope, Ontario, and involved 20 schools.
The team arriving back home
The team beat Pickering College 9-0 with Tyquann Perinchief scoring twice, Neil Figureido and Mathew Lampit netting a hat-trick each and Brandon O'Connor scoring once.
They then beat Albert College 5-0 with Tyquann Perinchief scoring all five, before losing 4-1 to St Andrew's College. It meant they missed out on a place in the Gold group quarter final on goal difference.
In the Silver section [the Plate] Saltus beat Rothesay Netherwood School 4-3 in the quarter final with Neil Figuerido and Matthew Lampit each scoring once and Tyquann Perinchief netting two.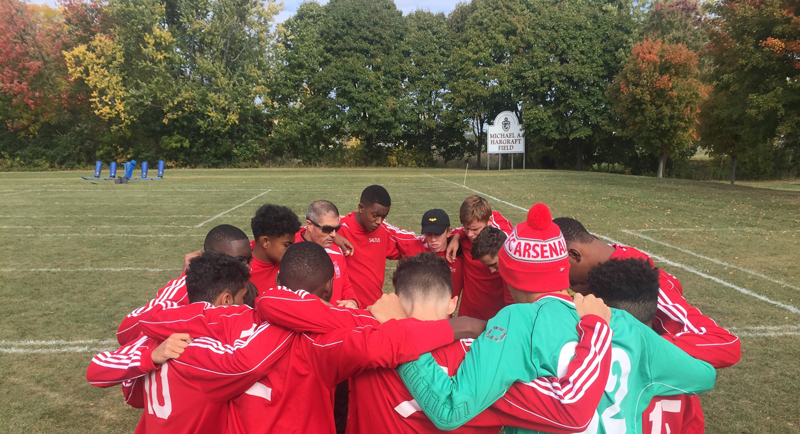 In the semi-final they beat Albert College 5-1 with Brandon O'Connor scoring once and Neil Figureido and Tyquann Perinchief each scoring two.
In the final they beat Crescent School 3-2 with Neil Figureido scoring one and Tyquann Perinchief scoring twice.
The Gold Final was won by St Andrew's College, where Head of Saltus, Ted Staunton, was previously the Head.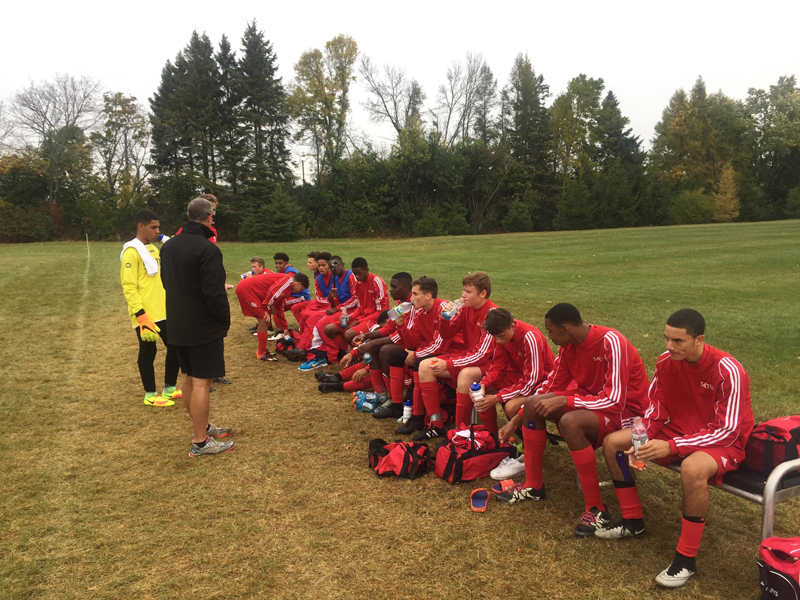 Team members were: Conor White, Ryan Day, Ashon Hart, K-Ci Smith, Mateo Isaac, Declan McKittrick, Tyler Thompson, Z'Chai Jennings-Barnett, Cameron Coffey, Neil Figureido, Shirwin Jones, Brandon O'Connor, Tyquann Perinchief, Erik Frederick, Tafari Trott, Mathew Lampit.
Saltus was due to host the CAIS girls' tournament last weekend but it was a victim of Hurricane Nicole. A new date is being arranged.

Read More About