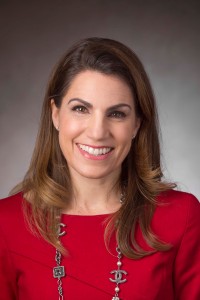 Hamilton Insurance Group, the Bermuda-based holding company for property and casualty insurance and reinsurance operations in Bermuda, the US and at Lloyd's, has appointed Seraina Maag to the position of Chief Executive Officer of Hamilton USA.
Reporting to Hamilton Chairman and CEO Brian Duperreault, Ms. Maag will be responsible for overseeing the development of Hamilton's insurance platform in the US. She takes over the position of CEO from Chief Strategy Officer and Acting CEO Bob Deutsch.
"It's a pleasure to welcome Seraina to Hamilton USA," said Mr. Duperreault. "We feel that the careful search we undertook for a CEO of our US operations has resulted in finding exactly the right candidate.
"In addition to her extensive US and international experience, Seraina understands the role that technology and data analytics must play in today's insurance industry.
"With the launch of Attune, our joint venture with AIG and Two Sigma that focuses on the $80 billion SME segment, we can turn our attention to the rest of the US P&C market – estimated at $420 billion – as we work with Seraina to build out Hamilton's US platform.
"We're delighted to have her on the Hamilton team."
"Brian is overseeing the execution of a bold vision, one that's grounded in the truly innovative application of data science to the risk selection and pricing process," said Ms. Maag. "I'm delighted to join Hamilton at this exciting point in the Company's development."
With over 25 years in the insurance and reinsurance industry, Ms. Maag's career includes executive positions at AIG where, most recently, she was CEO and Executive Vice President of Regional Management & Operations and was a member of AIG's Executive Leadership Team.
Prior to that, Ms. Maag was CEO and President of AIG EMEA with responsibility for 47 countries across Europe, Middle East and Africa.
Ms. Maag's increasingly senior roles in the industry have included CEO of XL Insurance North America, President of Zurich North America Commercial Specialties business, and Head of Investor Relations and Rating Agency Management of Zurich Insurance Group.
Ms. Maag was also a founding partner and financial analyst for NZB NeueZuercher Bank in Switzerland. Between 1990 and 2000, she held various management positions within underwriting and finance at SwissRe in Switzerland and Australia.
Ms. Maag is a member of the Board of Directors and Audit Committee of Credit Suisse Group.
Ms. Maag earned a Master of Business Administration at Monash Mt. Eliza Business School in Australia, and her designation as Charter Financial Analyst at CFA Institute in Charlottesville, Virginia, USA.
She has received numerous industry awards including the INN Women in Insurance Leadership Award [2012]. She was nominated as Young Global Leader [YGL] by the World Economic Forum in 2009 and, in the same year, was a Business Insurance Women to Watch honoree.

Read More About