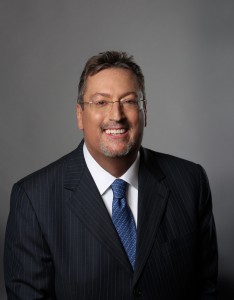 Hamilton Insurance Group, the Bermuda-based holding company for insurance and reinsurance operations in Bermuda, the U.S. and at Lloyd's, announced  that Mark J. Barrenechea has been appointed to its Board of Directors.
Mr. Barrenechea, a veteran of Silicon Valley's technology sector, is Chief Executive Officer and Chief Technology Officer of OpenText, Canada's largest software company and a member of its Board of Directors.
He is the author of eBusiness or out of Business, Software Rules, and On Digital. In 2015, he was named Top New CEO of the Year by Canadian Business magazine.
"It's a pleasure to welcome Mark to our Board," said Hamilton's Chairman and Chief Executive Officer Brian Duperreault. When we undertake a recruitment process for a new Board member, we have a set of criteria that includes a commitment to data science and analytics as well as an appreciation for the culture of innovation we're establishing at Hamilton.
"Mark's experience in Silicon Valley and his success in building OpenText into a $1.9 billion company give him a perspective that's an excellent complement to the impressively diverse talents of our other Board members.
"I'm delighted to have him with us."
Mr. Barrenechea joined OpenText in 2012 from Silicon Graphics International Corporation where he was President and Chief Executive Officer as well as a member of the Board.
His three decades in the technology industry include eight years as Vice President, Technology and Business Development at Tesseract Corporation, a provider of mainframe-based human resources, payroll and benefits software, and six years at Oracle, where he was Senior Vice President of Applications Development and a direct report to Larry Ellison. He has also held executive level positions at CA Technologies, Inc.
Mr. Barrenechea has also authored eGovernment or Out of Government and Enterprise Information Management: The Next Generation of Enterprise Software, and is the co-author of Digital: Disrupt or Die.
His other awards include being named Best Large Company CEO by the San Francisco Business Times in 2011 and Results-Oriented CEO of the Year [2015] by the CEO World Awards.
Mr. Barrenechea holds a Bachelor of Science degree in Computer Science from Saint Michael's College, Colchester, Vermont. He currently serves as a member of the Board and Audit Committee of Dick's Sporting Goods.

Read More About