St. John Ambulance said they are pleased to be a part of the RUBiS initiative 'Fueling 4 A Cause', saying with help, they "will continue to assist the community of Bermuda and provide First Aid community training."
Fuelling 4 a Cause began on September 28th and ends on Wednesday, 09 November 2016, with RUBiS set to donate 5c per US Gallon of fuel sold at its network of service stations to the 12 charities chosen.
All RUBiS fuel customers will receive a RUBiS Rewards document with a unique code and website address printed. These customers can go online to the website, enter their unique code, and vote which charity shall receive their donation.
The poster says, "St. John Ambulance is Bermuda's oldest charity serving the Community since 1894. Between 28 September to November 2016, RUBiS will donate 5c per US Gallon sold at its network of service stations.
"Vote St. John Ambulance! With your help, we will continue to assist the community of Bermuda and provide First Aid community training, as well as ongoing medical training for our volunteer members, including emergency transport and support at various events throughout Bermuda. Help us to serve by voting for us today!"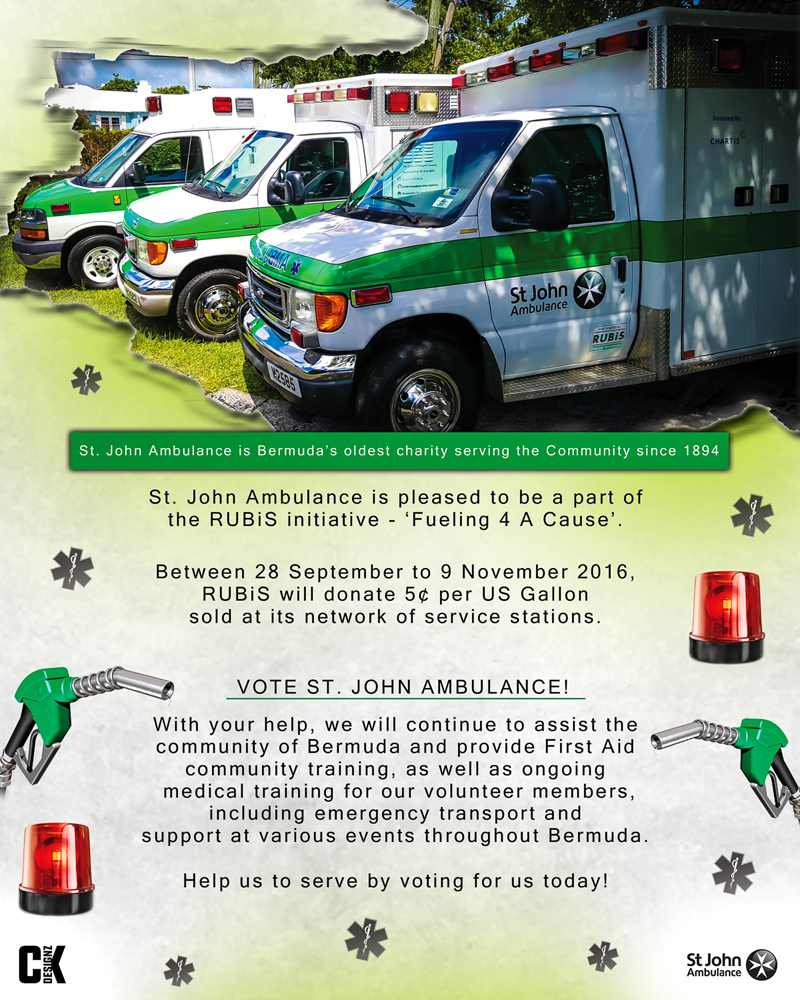 Read More About