Investitures were held at Government House on Friday [Nov 24] in which honours were awarded by Governor John Rankin on behalf of Her Majesty the Queen to four individuals for their voluntary service to St John Ambulance and the community, including Steph Gunn, Gareath Adderley, Jeffrey Borges and Chevaun Simmons.
Each of the four awardees received insignia medals from the Governor in a formal but social setting at Government House. The process involved HM at Buckingham Palace and her staffs and included publication in the London Gazette.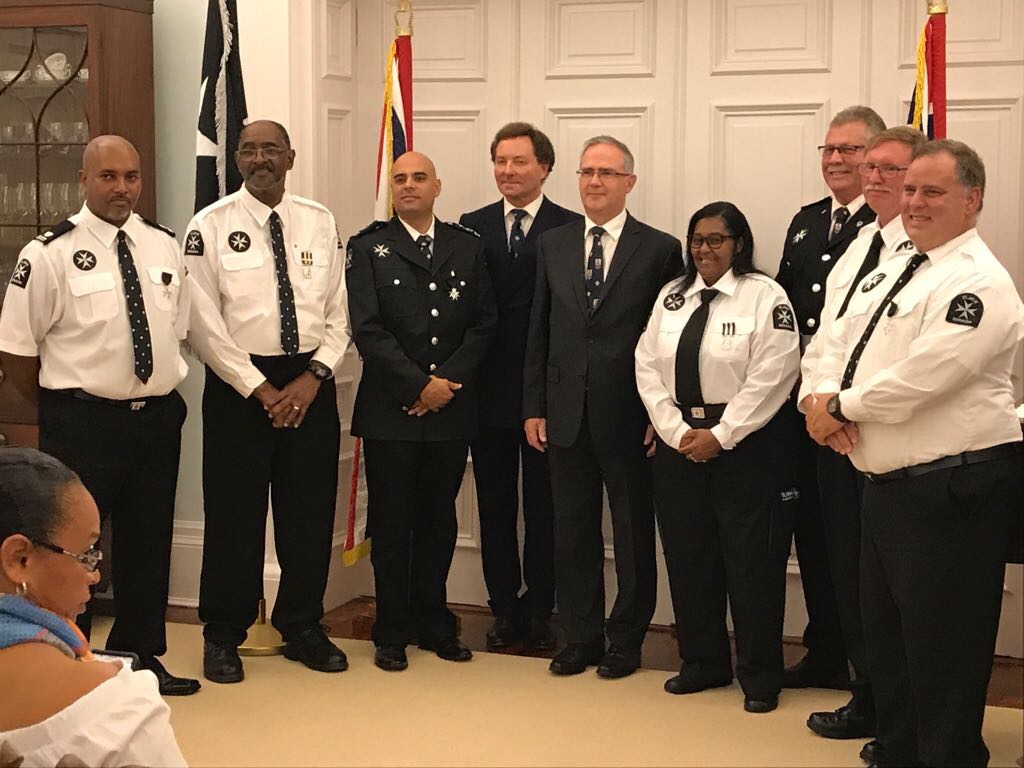 Commander Justin Williams, Chairman of St John said, "St John Ambulance is grateful to Past Commissioner Stephen Gunn, Commissioner Gareath Adderley, Deputy Commissioner Jeffrey Borges and Ambulance driver Chevaun Simmons for their dedicated service to St John and the countless hours they have committed to serving Bermuda on a voluntary basis."
Long Service medals were also awarded by Governor Rankin to Walter Brangman, Shirlene Furbert, David Pilgrim and Michael White.
Mr. Williams said, "I would like to take the opportunity to thank these long service recipients, who have dedicated up to 30 years of their lives serving St John as well as those who run St John operationally and the approximately 50 volunteer Brigade members who ensure that the community is protected free of charge by providing voluntary ambulance services, first aid and CPR at almost every sporting event on the island and to the community at large, most recently as primary health care provider to the America's Cup.
"St John looks forward to continuing to serve the Bermuda in years to come."
Read More About