Sports tourism leads the way in Bermuda Tourism Authority [BTA] experiences funding for 2017, with 27 sport and adventure activities had their applications approved in the annual Tourism Experiences Investment process, a process which financially backs home-grown ideas to grow visitor arrivals.
Long-standing sports tourism events like Bermuda Marathon Weekend, Marion Bermuda Race and Bermuda Fly-fishing Invitational will return and they will be complemented by a slew of sports tourism events supported for the first time including Divas Half Marathon, Bermuda International Match Series and International Women's Keelboat Regatta. Half of the sports recipients are brand new to the BTA process.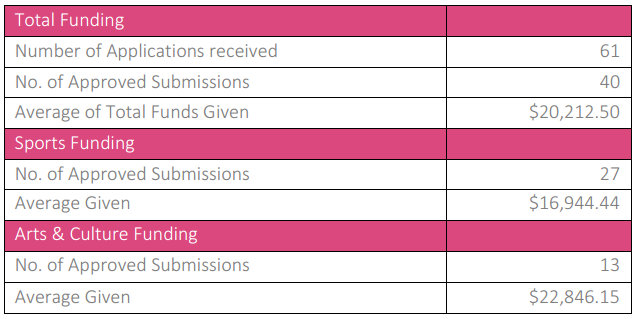 "Bermuda has transitioned from an emerging sports tourism destination to a premier sports tourism destination," said Pat Phillip-Fairn, chief product and experiences development officer at the BTA.
"Not only do we have these 27 sport and adventure experiences in 2017, but we continue to bolster our reputation as a sports training destination and as the sailing capital of the Atlantic."
The BTA said, "Although not part of the tourism experiences investment process, Bermuda will also host the 35th America's Cup, Tall Ships Regatta, Red Bull Youth America's Cup and other regattas in 2017, supplementing the existing nautical calendar which has grown significantly since December 2014 when Bermuda won the America's Cup bid.
"In addition to the 27 successful sports-related applications, 13 will receive investment in the arts and culture category. Bermuda Heroes Weekend, Harbour Nights and City Food Festival return, as does Bermuda Festival which will now offer visitor room and ticket packages in partnership with Fairmont Southampton.
"In all, at least $826,500 is slated for investment in 2017, covering 40 successful applications. In total 16 of them are new – 14 in sport and adventure and two in arts and culture. In most cases support from the BTA is financial, while for others support is given by way of dedicated marketing resources.
"Tourism experiences in the fourth quarter of this year will be evaluated for 2017 funding after their post-event reports are submitted for review. To date, about $3 million has been earmarked in the tourism experiences investment process since the start of the programme in 2014.
Mrs Phillip-Fairn said: "The National Tourism Plan calls for enhancing the on-island experiences available to visitors and we have made significant process on that objective by empowering Bermudian entrepreneurs.
"They have shown up with ideas big and small that are making a positive difference in attracting visitors to Bermuda and improving visitor satisfaction overall."
There were 61 applications in the most recent application process. Two-thirds of them were successful.
The list of the 2017 Tourism Experience Investment successful applicants is below [PDF here]

Read More About