One of the world's most luxurious cruise ship will pull into port at King's Wharf in the West End on Monday [Nov 28] for an overnight visit.
Tourism officials will lead a welcome delegation for a plaque presentation aboard the Seven Seas Explorer, the new, super luxury ship built for Regent Seven Seas Cruises, the brand of the Prestige Cruise Holdings group.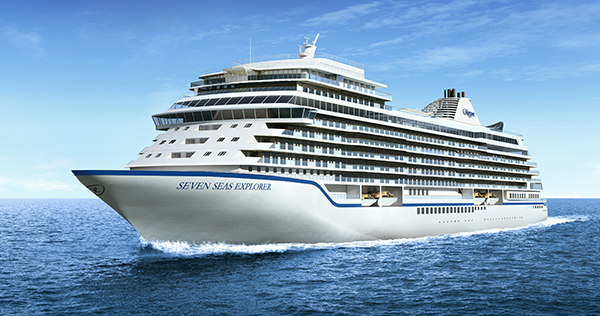 A spokesperson said, "Ultimately owned by Norwegian Cruise Lines, the ship's inaugural visit is part of a positioning cruise, arriving from Madeira and heading to Miami, where it will begin a schedule of Caribbean cruises.
"Just 56,000 gross tonnes and 223 metres in length, it was put into service in July, after exiting its Italian shipyard.
"The local plaque presentation will be held onboard on Tuesday [Nov 29], prior to departure."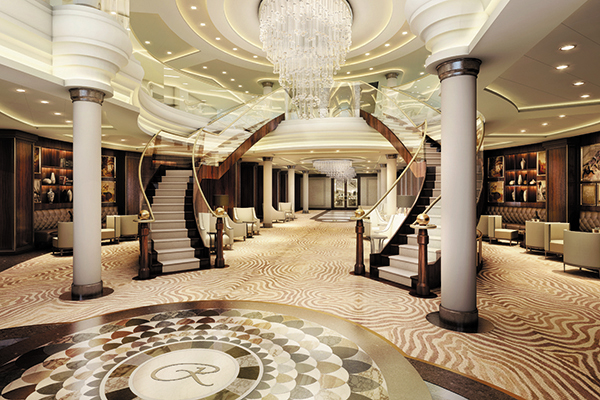 Minister of Tourism, Transport and Municipalities Michael Fahy noted, "This is one of the last visits for the cruise ship season. There are just two more remaining in the month of December.
"So we are delighted that we are closing out a highly successful cruise ship year with such a quality visitor. And we look forward to her return to the island for three visits next year in March and October."
"The high end vessel is the new flagship for Regent Seven Seas Cruises and has accommodation for just 750 passengers.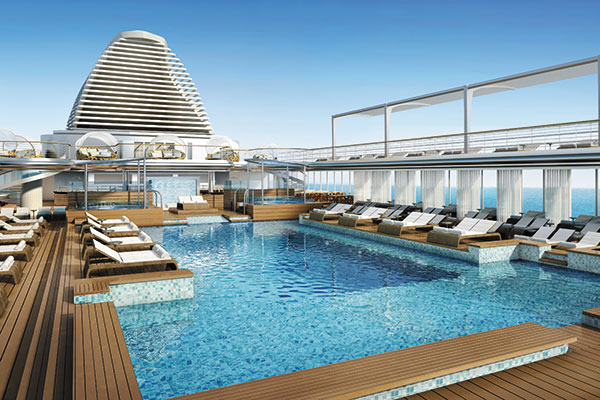 "Sailing an inaugural Caribbean season of 10 and 14-night cruises this winter and spring, Regent Seven Seas Cruises is developing new classes for the Culinary Arts Center onboard and new Gourmet Explorer Tours at select ports of call.
"Already a resounding guest favorite, the Culinary Arts Kitchen provides guests with all the ingredients needed to expand their culinary skills.
"Positioned on deck 11, with incredible ocean views, the Culinary Arts Kitchen is designed in much the same manner as the most prestigious cooking schools in France.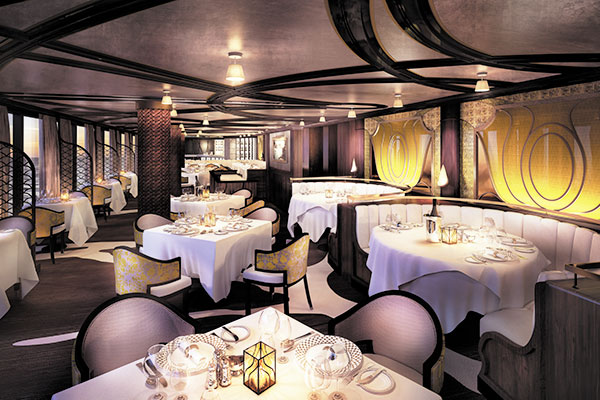 "Guests attending classes receive highly personalized instruction and hands-on training at 18 individual cooking stations fully equipped with top-of-the-line induction cooktops, stainless steel sinks and a comprehensive collection of essential cooking utensils.
"Regent Seven Seas Cruises is the only line to offer free unlimited shore excursions in every port-of-call in every destination.
"Gourmet Explorer Tours are offered as part of the Regent Choice shore excursion program, designed for intrepid guests wishing to delve deeper into a region's culture and history."

Read More About