The Bermuda Zoological Society recently purchased a new 30ft Beachcat boat, Callista, thanks to generous donations from Mrs. Diana Bergquist, the Stempel Foundation, Clarien Bank, Somers Isle Shipping and RUBiS.
A long-time benefactor of BZS's free conservation education programmes, Mrs. Bergquist kindly decided to make a considerable donation towards the purchase of a new boat for the BZS to celebrate her birthday this year.
Her gift was matched by the family's Stempel Foundation allowing the BZS to purchase the custom-built Beachcat from Florida and have it delivered to the island.
In addition, Clarien Bank generously gave a large financial donation for the additional equipment needed for the boat, Somers Isle Shipping provided in-kind support by assisting with the importation of the vessel, and RUBiS continued their annual commitment by donating fuel for the MV Endurance, the BAMZ bus and added Callista.
[From left to right] Graham Redford, Neil Stempel, George Butterfield, Diana Bergquist, Dr. Ian Walker, Dr. Jamie Bacon, Colin Brown, Michael DeCouto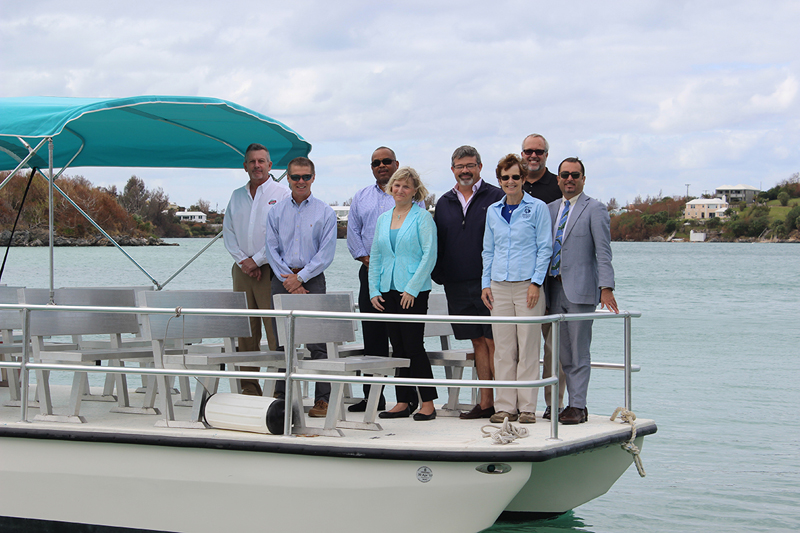 "We would not be able to continue the important environmental educational classes of the BZS without the very generous donations and in-kind support that we receive from the Bermuda community. We are extremely grateful to all involved in making Callista a reality and allowing us to get students exploring our amazing marine environment" said Mr. Richard Winchell, President of the BZS.
Callista arrived in Bermuda in June of this year, and it was just in time for the busy summer season of Aqua Camps. The boat was specifically designed to have stadium-style seating, which allows the BZS educators to host entire classes on board.
The ladder on the steer of the boar allows easy access in and out of the water, which is perfect for snorkeling adventures. As the boat is a catamaran design, it provides an extremely smooth and swift ride for passengers.
Finally, the boat was also designed so that the seats can be taken out so that it can be used as a light-duty barge to transport trees and equipment out to Trunk Island for our corporate days of giving.
The BZS' new boat Callista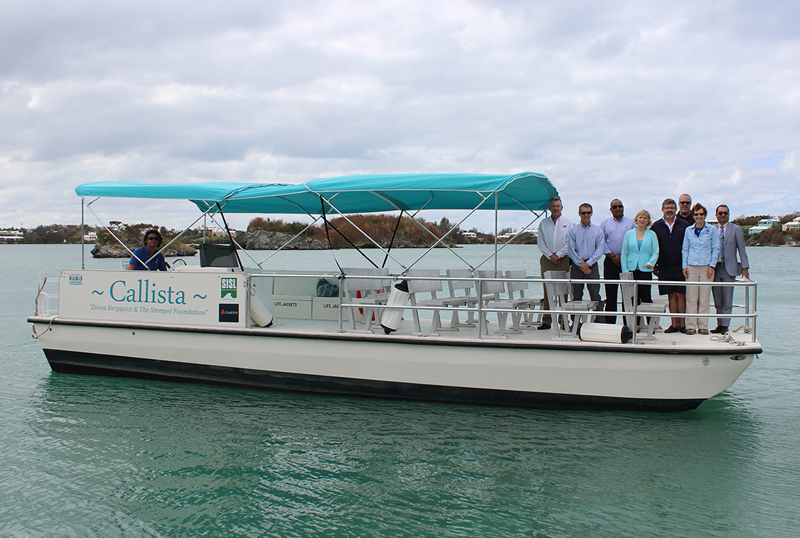 "Our new beach catamaran, Callista, has proved invaluable," said Dr. Jamie Bacon, BZS Education Officer. "Whether it was shuttling students daily between BAMZ and Trunk Island or venturing out as far as North Rock, Callista provides a fantastic experience and a safe, stable platform for all."
"Clarien is honoured to partner with the Aquarium in the commitment to preserve and care for oceanic island environments," said Michael DeCouto, SVP and Chief Marketing Officer at Clarien Bank Limited. "We proudly support such programmes as the Trunk Island project, which is vital in directly impacting environmental conservation and education."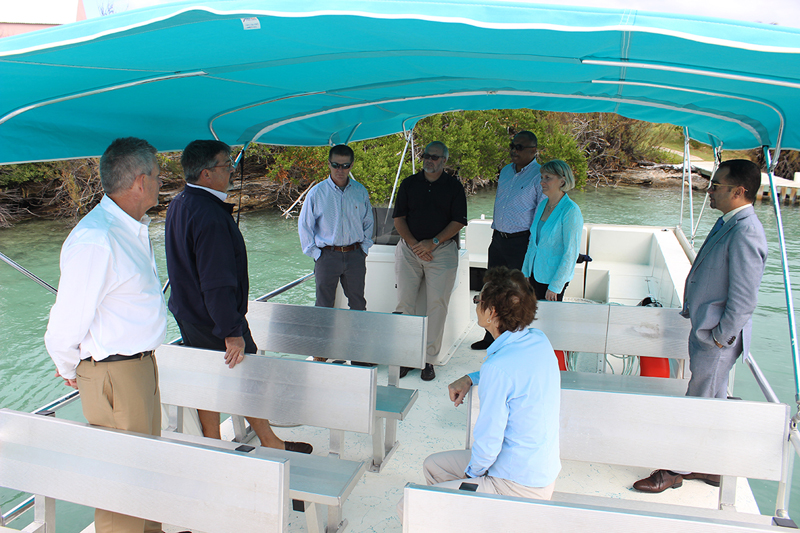 Graham Redford, Managing Director of RUBiS Energy Bermuda Ltd, said "RUBiS is happy to be able to increase the level of support we provide to the Bermuda Aquarium, Museum and Zoo and the Bermuda Zoological Society.
"We currently provide our Ultra-Tec fuel free of charge for both the MV Endurance and the BAMZ Bus and when we were approached about also providing fuel for the Callista it was an easy decision as we know and appreciate the amazing job that Dr. Walker and his team do educating our children about the importance of our Island environment.
"Trunk Island is truly an amazing part of our eco-system and we want to help ensure that BAMZ are able to continue with their very worthwhile educational programmes for the youth of Bermuda.
"As a global energy company, we recognise that we have a responsibility to assist the communities in which we work and this donation aligns well with our corporate positioning of education, the environment and supporting Bermuda's Youth.
"We are very proud to be able to assist such a worthy cause and are sure that our donation of fuel will enable children to engage in a fun, healthy and educational activity that helps foster the idea of environmental stewardship, whilst providing an experience that they will remember for the rest of their lives."
Donors on board the Callista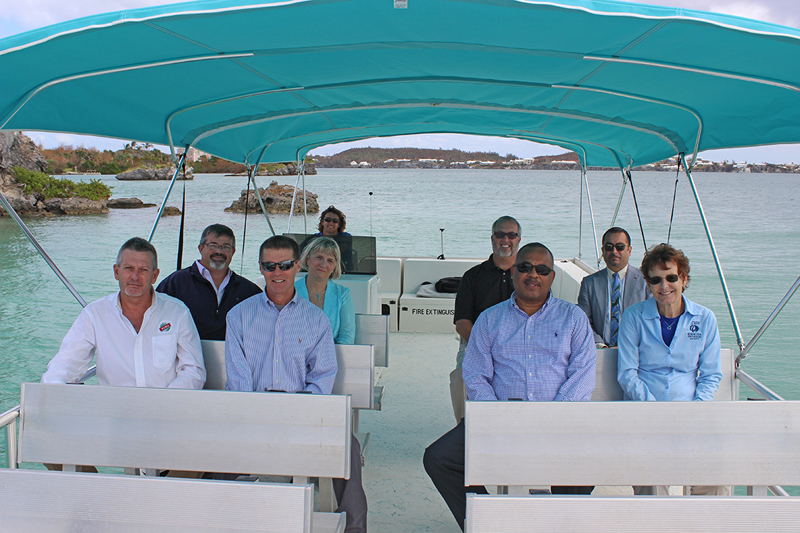 "Somers Isles Shipping Ltd [SISL] was pleased to contribute to the shipping of the Callista," said George Butterfield, Manager at Meyer Freight. "
The BZS needs to be commended for their efforts in providing students with educational expeditions. The living classroom experience will help young people learn firsthand about Bermuda's natural environment.

Read More About
Category: All, Environment, News