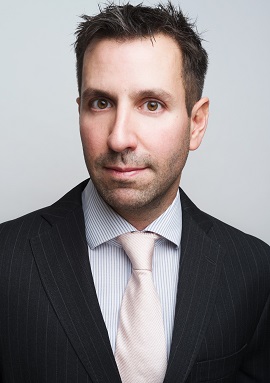 [Updated] David Dodwell, Chairman of the Bermuda Tourism Authority [BTA], today confirmed the appointment of Bermudian Kevin Dallas [pictured] to the post of Chief Executive Officer for the Bermuda Tourism Authority.
Mr. Dallas is set to officially occupy the post in January 2017 once current CEO, Bill Hanbury completes his contract on December 31st, 2016.
Mr Dodwell said, "The Board of the BTA is pleased to welcome back home, our next Chief Executive Officer, Kevin Dallas. Kevin is a proud Bermudian who distinguished himself from a talented slate of candidates.
"His unique combination of global credentials and experience encompasses market development work for South African Tourism, as well as consultancy and executive roles in product and marketing within the digital domain."
In making this selection, the Board said they were "keen to ensure that given the evolving global tourism marketplace, for Bermuda to stay ahead of the curve it had to move beyond traditional marketing."
"In the new digital tourism game, the BTA needs to know how digital platforms like AirBnB, Expedia and Google really work, so we can play to win," said Mr Dodwell.
"Kevin Dallas is a proven leader in cutting edge digital marketing and strategy at an innovative global technology company where he learned the inner workings of the online travel industry.
"We are thrilled that he is bringing this expertise to the BTA."
The BTA said the "recruitment process began in June 2016 with extensive stakeholder consultation across the spectrum of the hospitality industry helping to establish key indicators of expertise and to identify the modern skill set required for the post."
"We were elated with the shortlisted candidates, all of whom were Bermudian and all of whom were exceptionally talented," said BTA Selection Committee Chair, Philip Barnett. "We are confident that with our new appointment, the BTA will continue to grow and move forward."
While the incoming Chief Executive will be introduced at the upcoming Tourism Summit on November 16th, outgoing CEO Bill Hanbury will continue at the helm of the BTA until the end of the year.
"I'm delighted that Kevin has been selected to lead the BTA into its next period of growth," said Mr Hanbury. "It has always been my wish that a Bermudian would follow me as the next CEO. I look forward to working with Kevin over the next couple of months to ensure we have a smooth transition."
Mr Hanbury, who will be introducing his predecessor to key stakeholders, has worked with the Board to ensure a smooth transition both internally and externally.
"In this way, the BTA won't skip a beat as it continues to drive forward tourism's economic recovery," he said.
Of his appointment, Kevin Dallas said, "I'm thrilled to return home to Bermuda for this opportunity. Having lived and worked not only in Bermuda's core Boston, New York and London markets, but also across Europe, Asia and Africa, I can honestly say that Bermuda has a unique and special place in the world.
"I look forward to using my experience as a traveler, tourist and global executive and my passion for our island, to deliver the next chapter for Bermuda's tourism product."
"The committee engaged Bermudian human resource consulting firm Performance Solutions Limited to structure a fair, rigorous recruitment process to attract and vet a wide slate of candidates,"  the BTA said.
"The firm, which has extensive experience delivering high-level human resource services for local and international organisations, employed recruitment best practices and undertook significant outreach locally and abroad in their search for the right candidate.
"The new CEO will receive a similar compensation package to his predecessor, which is already a matter of public record."
Mr Dallas' resume, as provided, is below:
Kevin is a digital leader in a digital business with practice in developing strategic growth plans and hands on experience delivering them. He has proven to be a popular leader and award-winning team builder, used to working in high pressure and high growth environments.

His talents as public speaker, spokesman and commentator on the disruption and resulting opportunities that exist at the intersection of technology innovation and globalization, have garnered numerous appearances on international media platforms and key speaker roles at global conferences.

Through his consultancies and executive leadership posts, he has delivered a range of brand building solutions for his clients including new market development, demand generation strategies and digital products for a host of organisations including South African Tourism, Expedia, Airbnb, airlines and other online travel agencies. Kevin currently manages a multimillion dollar annual budget and leads a global team of approximately 100 with 10 direct reports.

EXPERIENCE:

Chief Product & Marketing Officer
Worldpay Group plc, United Kingdom

Worldpay eCommerce is a global technology company that enables customers to prosper by being a progressive and reliable payments partner, delivering insight, and helping them grow. We are focused on, and have a deep understanding of, travel [including airlines, OTAs and marketplaces], digitally native businesses, and global retailers [increasingly omni-channel].

At Worldpay Kevin is responsible for:

1. Developing the right long-term strategy, vision and proposition based on a deep understanding of customer needs and buying behaviour.
2. Global marketing, public relations, and demand generation activities across traditional and newer digital channels that deliver high ROI growth.
3. Managing and evolving the network of ecosystem partners [e.g. Sabre, Amadeus in Travel / Zuora in Digital / Hybris in Retail] and payment providers [e.g. China Unionpay, Alipay, Klarna] needed to complete our proposition.

Promoted to Partner [one of the youngest in the Bain system at the time], affiliated to the Customer Strategy & Marketing practice. Kevin helped clients across industries [including technology, life sciences, consumer goods, retail, and oil and gas] deliver results and adapt to change.

Manager

Recruited into Bain & Company in London to bolster the office's customer strategy and marketing practice. Kevin established a solid track record of delivering results delivering large and complex change programmes across industries. He was Winner of the "Maestro" award for outstanding leadership and coaching and a Founding member of the Bain South Africa leadership team.

Associate / Consultant / Principal
Monitor Deloitte [ex Monitor Group]

While with Monitor, Kevin developed deep expertise in customer strategy; capturing market insight to understand buying behaviour, inform interventions, and to design focused marketing strategies and activation plans around meaningful and actionable customer segments. He specialised in developing global and regional marketing strategies for clients around the world that recognised the need for localisation while finding common platforms and themes that simplified execution. Kevin worked in multiple industries including tourism, consumer products, and life sciences.
Update 3.41pm: Minister of Tourism, Transport and Municipalities Michael Fahy has congratulated the Bermuda Tourism Authority board for their work successfully recruiting "Bermudian executive talent" Kevin Dallas as new Chief Executive Officer of the BTA.
A Government spokesperson said, "The Minister responsible for the three-year old destination management entity oversaw the first phase of the transition in a consultative capacity, per the Bermuda Tourism Authority Act 2013. The process began in June 2016 upon the announcement that current CEO, Bill Hanbury, would vacate the leadership position at the end of his contract in December, 2016.
"The selection process was led by the appointed BTA Search Committee, facilitated by HR firm, Performance Solutions Limited, with final selection by the entire BTA Board of Directors."
Minister Fahy said, "Following an aggressive recruitment campaign for the next CEO, I am pleased to announce the selection of Bermudian Kevin Dallas, to accept the baton from current CEO Bill Hanbury and lead the team through the next heat of the competition for global visitors."
"I would like to commend the board of the BTA, and the selection process which has been demonstrated to have been robust, effective and geared to the needs of an evolving global tourism industry.
"Over the past ten years, the inner workings of the global travel industry have changed completely. Travelers now dream, search and book online, and a huge portion of bookings are made through online travel agents like Expedia, rather than traditional travel agents. Successful destinations drive tourism demand using digital marketing, analytics, and partnerships with airlines and digital platforms like Google, TripAdvisor, Uber, AirBnB, Facebook and Expedia.
"The BTA has successfully brought Bermuda into this new era, and our recent air arrival results show that it is working. In order to stay ahead of this curve, we need leadership who are fluent in the new digital travel marketplace, and that's what we have found in Kevin, the next CEO of the BTA.
"Destinations that continue to market themselves in traditional ways will fall behind, but Bermuda intends to stay ahead of this curve and lead, transforming and enmeshing our traditional product for success in this modern environment.
"We congratulate Kevin Dallas who has proven to be a results-oriented executive, and we look forward to leveraging his substantive body of experience and industry insights to grow the market for a new generation of travelers for the benefit of Bermuda."
Update 7.04pm: Shadow Tourism Minister Jamahl Simmons said, "On behalf of the Bermuda Progressive Labour Party, I would like to extend congratulations to Mr. Kevin Dallas, the new CEO at the Bermuda Tourism Authority. We look forward to meeting and working with Mr. Dallas on helping to grow our tourism industry."

Read More About