The AG Show Ltd. signed a three year MOU with the Government to manage the annual Agricultural Show, with next year's event set to take place from April 20th to 22nd, 2017 at the Botanical Gardens in Paget.
AG Show Ltd President Antwan Albuoy said, "AG Show Ltd. has signed a three year MOU with the Bermuda Government to manage the annual Agricultural Show.
"Judging from the size of the crowds during the 2016 Exhibition and from the feedback we received from the general public, it is safe to say that the 2016 Show was a success. Approximately $45,000 was raised for the various charities, which participated as food/snack/craft vendors [or teamed with a commercial operators]."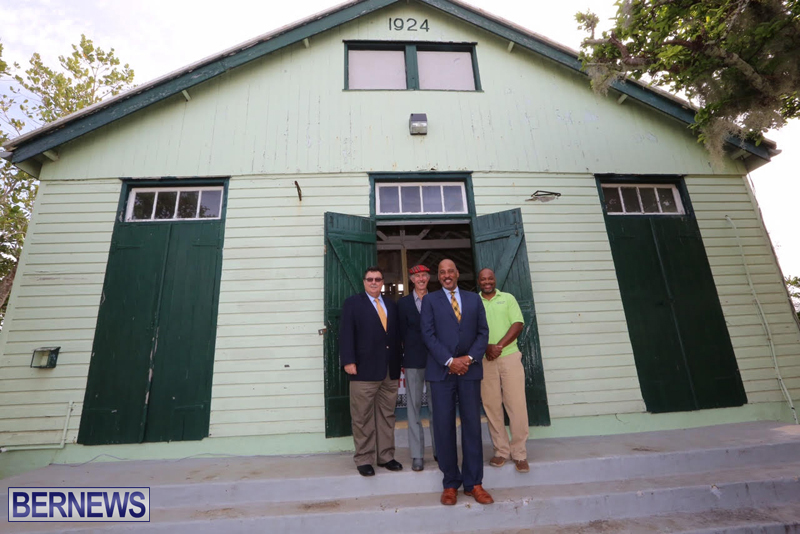 Mr. Albuoy went onto say, "Today we stand here excited to tell you that the plans for the upcoming show are well on their way and that we are accepting proposals for the provision of services and goods and applications from Registered Charities to provide food /snack/craft stalls for the upcoming show.
"ASL is looking to add new divisions to the annual event and also bring back a crowd favorite, the tug-of-war competition."
AG Show Ltd. Chairman David Lopes said, "ASL is happy to announce that we have agreed to donate up to $75,000, for repairs to the Education Building. The Education Building is one of the, if not the oldest buildings at Botanical Gardens.
"During the Exhibition, the building is used to display the primary school aged students entries. The building is in need of repair and ASL has agreed to donate the proceeds from the 2016 gate admissions for the repairs to ensure that the building can continue to be used for future shows.
7-minute live video replay of today's press conference
The Minister of the Environment Cole Simons said, "The Bermuda Government congratulates AG Show Ltd and the many government workers who together produced a successful 2016 Agricultural Show.
"The Botanical Gardens is a place where the community can gather, socialize and interact with each other, and this traditional, much loved annual event is a perfect example of that interaction.
"The Department of Parks team will once again be an integral part of readying the Botanical Gardens for the show, and I am grateful for their dedication."

Read More About
Category: All, Entertainment, News