Vanessa James and Morgan Cipres won their fifth consecutive French Ice Skating Title, with the pair claiming victory in the French Figure Skating Championships.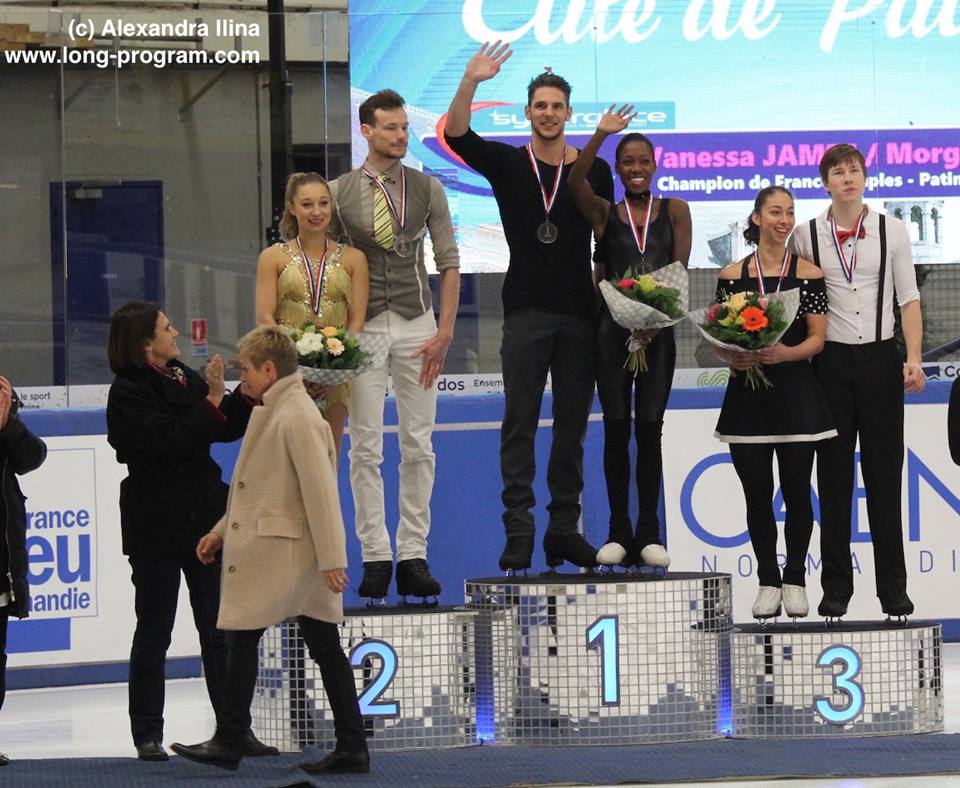 On their way to victory the pair recorded a New Short Program Record with a score of 68.17 points. They were able to claim their 5th title of Champions of France with a total of 198.43 points.
Ms. James is lived in Bermuda as a child before moving overseas. She initially represented England, then switched to France. The first black woman to win the British National Championships, Ms. James and her old partner Yannick Bohuer became the first black couple to ever make an Olympic appearance in pairs skating.

Read More About