"The solution to the world's water scarcity problem could lie in the tiny, remote island of Bermuda," the BBC said, adding that we rely on rain water and "that limited availability has created a nation of pioneering inventors who produced the Bermudian Roof."
The story said "The North Atlantic island of Bermuda has no fresh-water springs, rivers or lakes. So how did humans ever settle there? The secret is in the design of their houses, and particularly the white stepped roof which is still in use 400 years after it was first introduced.
A British visitor to Bermuda will feel instantly at home, even if the weather is far warmer and sunnier than anything imaginable on the British Isles. Many of the island's 60,000 residents live in limestone cottages painted in pastel colours of a design familiar from British towns or villages.
The BBC story includes a photo of one of the island's oldest homes – Carter House in St David's: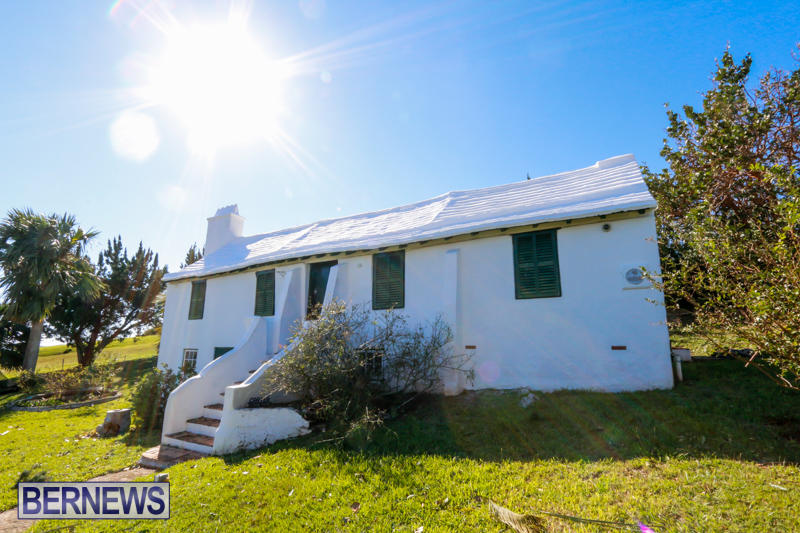 "But white roofs? With steps? Where did they come from? It turns out they are designed this way to harvest rain. The steps slow down heavy rainfall helping the gutters to collect the water and store it in a tank under the house.
"Thanks partly to an annual rainfall that far exceeds that of England and Wales, and is spread fairly evenly throughout the year, the tanks are regularly topped up. Each home is self-sufficient. There is no mains water – and no water rates.
"This system was forced on the early settlers, because of the lack of easily available fresh water – there are no permanent streams and the lakes are brackish. Later it became enforced in house-building regulations – for each square foot of roof space, all houses must have eight gallons of tank space."
You can read the BBC story here and you can listen to their 23-minute audio feature on Bermuda here.

Read More About
Category: All, Environment, News