Bermudian figure skater Vanessa James and her partner Morgan Cipres recently achieved a bronze medal finish in free skate at the Trophee de France Grand Prix 2016.
Besides earning the distinction of medaling in the event, James and Cipres also achieved the competitions highest technical score.
Ms. James is lived in Bermuda as a child before moving overseas. She initially represented England, then switched to France.
The first black woman to win the British National Championships, Ms. James and her old partner Yannick Bohuer became the first black couple to ever make an Olympic appearance in pairs skating.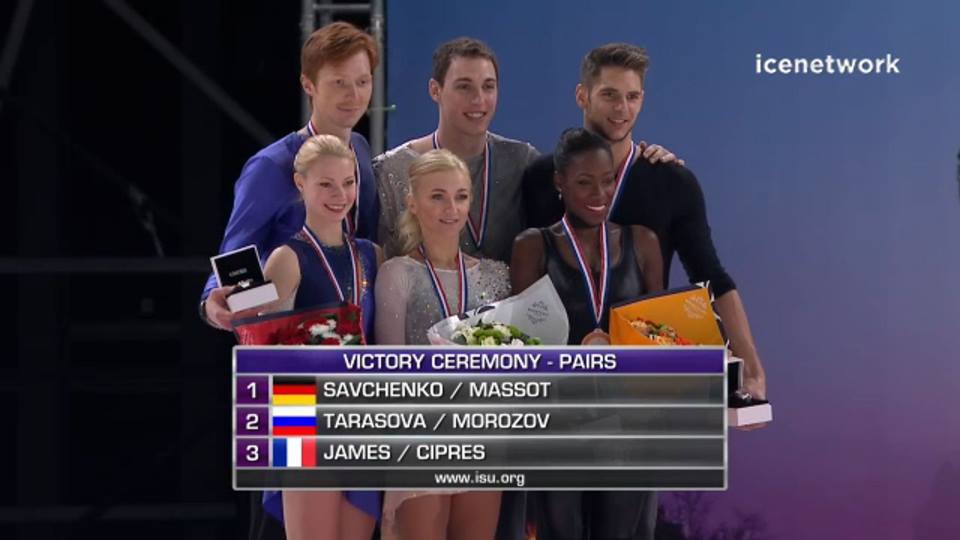 Read More About