The 2017 Forward Sailing O'pen Cup continues in New Zealand, with two young Bermudians continuing the hold the lead in their respective fleets following the second day of action.
Azhai Smith and Christopher Raymond, both aged 12, flew to New Zealand earlier this month with AC Endeavour Program Coordinator Leah Collis to compete in three regattas.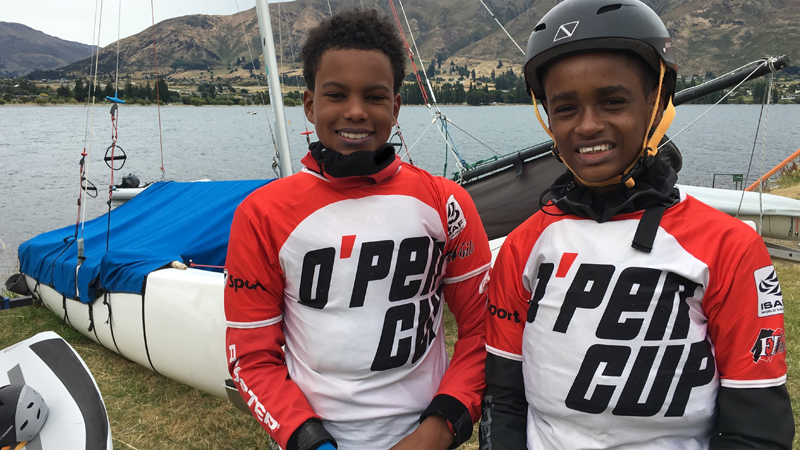 They claimed the lead in the Gold and Silver fleets in the first day of action, with both young Bermudians still ranked in the top spot in the second day's results.
Azhai currently leads in the Gold Fleet with 15 net points, while Christopher Raymond leads the Silver Fleet with 12 net points.
The latest New Zealand O'pen Cup results follow below [PDF here]
Read More About