The Bermuda Hospitals Board advised that they are replacing the vinyl flooring at the Lamb Foggo Urgent Care Centre [UCC], and the UCC will be temporarily closed after Thursday, January 19th, and it is "expected to re-open for business as usual in mid-February."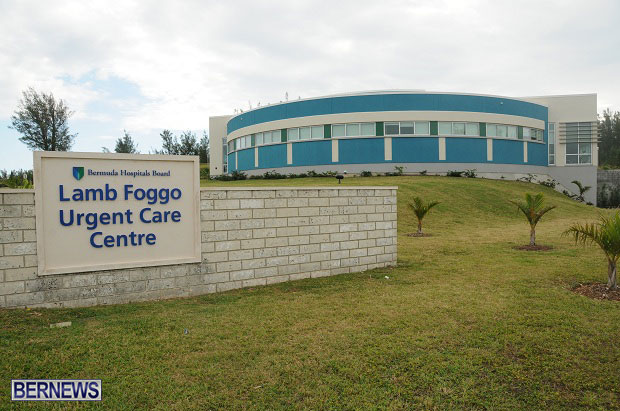 Marshall Minors, Vice President, Facilities Management & Estates, comments: "We alerted the public last year that we would temporarily close the UCC for this floor replacement work as well as other minor repairs and upgrades to the physical plant.
"We are committed to providing an ongoing urgent care service from the Lamb Foggo facility and this work will ensure the building is safe to deliver care for our patients in the long term.
"We apologise for the inconvenience of the closure, but as anyone who has visited the facility in recent months can attest, the flooring needs to be completely replaced.
"We wanted to undertake this work outside of the hurricane season, and well ahead of the America's Cup events and peak summer tourist months. We look forward to re-opening the UCC in February and we will update the community once the work is complete."
"While the UCC is closed, some UCC staff have been reassigned to the Emergency Department at KEMH to manage the likely increased traffic," the BHB said.
"The public are reminded to use the Emergency Department service wisely and visit their GP if their situation is not urgent."

Read More About