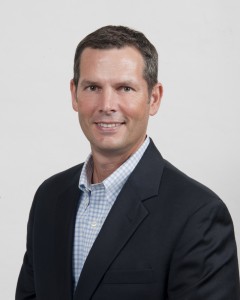 Hamilton Re, the Bermuda-based platform of Hamilton Insurance Group, announced today [Jan 9] that Matthew Isaly has joined Hamilton Re in the newly created position of Senior Vice President, Head of Information Systems.
Reporting to Chief Financial Officer Vanessa Hardy Pickering, Mr. Isaly works with Hamilton Re's management team to set the direction of Hamilton Re's core information systems and to execute the Bermuda operation's IT vision.
He is also leading the development, integration and implementation of core technologies in support of Hamilton Re's strategic and operational goals.
"Hamilton Re aims to lead the way in leveraging data science and analytics to assess and price risk," said Ms. Hardy Pickering.
"As we continue our build-out of the technology capabilities that will support this goal, we're delighted to have someone with the calibre of Matt's breadth and depth of technology experience on our team."
Mr. Isaly brings more than 20 years' experience in the property and casualty insurance industry, working across multiple markets in the US, Canada, Bermuda and London.
During the last 13 years, he held progressively senior positions at Xuber, an Xchanging Company recently acquired by CSC. Before leaving Xuber, Mr. Isaly was Head of Product Strategy, North America, for Xuber software.
In this role, he was responsible for providing functional and strategic input for what is considered to be one of the next generation commercial insurance and reinsurance software products.
Prior to Xuber, Mr. Isaly was an IT manager at Houston Casualty Company, having been recruited from their accounting department.
Mr. Isaly is a summa cum laude graduate of Southeastern Oklahoma State University, Durant, Oklahoma, and holds a bachelor's degree with an accounting major and a minor in information systems. He is also a Certified Public Accountant.

Read More About