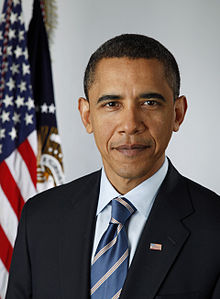 This weekend, Premier Michael Dunkley wrote to President Barack Obama to extend his well-wishes to the outgoing President and express his "deepest appreciation and admiration" for his eight years of service to the people of the United States of America and beyond, on behalf of Bermuda.
In the letter, Premier Dunkley said, "Bermudians, like so many people around the world, drew comfort and hope from your steady, unflappable leadership, your integrity and decency in all matters, your inspiring words, your achievements at home and abroad, and your embodiment of the best possibilities.
"Bermuda and the United States have a shared history dating back to the first days of 'The New World' and the relationship has evolved into a friendship that extends into every level of our lives here. For many Bermudians, your presidency deepened that connection."
Premier Dunkley commented in the letter that he had watched the President's farewell address and was struck by one statement in particular – '…for all our differences, we're all in this together; that we rise or fall as one'.
"Those are wise words for any leader working to progress community life and they resonated with me," wrote the Premier.
The Premier concluded his letter by extending an invitation to President Obama to pay a visit to Bermuda.
"It is a beautiful island of welcoming people, a place to relax and have fun, especially this year when we host the America's Cup," the Premier wrote. "Bermudians would love to have you and your family as their guests. We look forward to welcoming you to our island."
As President Obama concludes his term, Donald Trump will officially be sworn in as the 45th president of the United States on Friday, January 20th.
Read More About